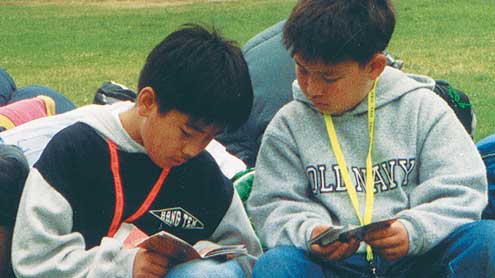 New camp software designed to expand corps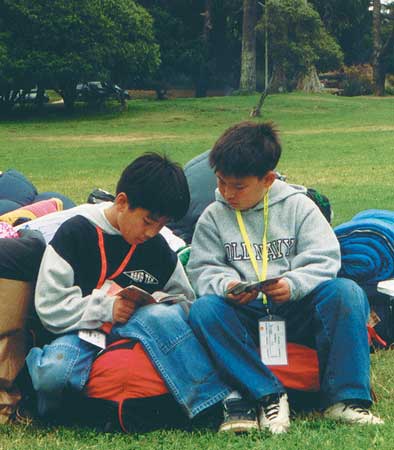 Camps, campers and corps are more connected than ever.
By Millie Bearchell
The Salvation Army Western Territory's Information Technology (IT) department developed a new Camp Management software program that will be instituted in all 10 divisional camps in hopes of increasing the number of campers that attend corps once they arrive home.
The software—accessible to all camp directors—permits easier, quicker registration of campers as well as more open flow of data and information between camps and corps. A database within the program stores information from each camper, including spiritual decisions, prayer requests, participation in camp activities, and disciplinary action taken by the staff.
Corps officers, who typically visit campers soon after they arrive home from camp, can reference this information prior to visits. Ed Covert, camp director for Golden State Division's Camp Redwood Glen in Scotts Valley, Calif., said the new software is a welcome upgrade from "needing two screens to register one child."
"IT created a terrific resource," Covert said. "We've had a need for software that not only allows us to get kids easily registered but also tracks their journey through our process. And it gives corps officers a lot of context when they go to visit with these kids."
IT began developing the software program after corps officers, divisional youth secretaries and camp leaders gathered for the February 2012 Camp Caucus to discuss ideas for following up with campers once they return home. The caucus was inspired, in part, by a phenomenon that followed the 2011 camp season at Redwood Glen.
Twelve of the Redwood Glen campers attended Sunday school and church at the Los Banos outpost the day after they returned home. As a result of that camp experience, six parents are now senior soldiers and several children are studying to become junior soldiers.
Camp also played a major role in the lives of 60 percent of present-day cadets in the territory, according to data collected by Candidates' Secretaries Majors John and Pam Brackenbury.
As each camp works to integrate the software, corps officers will be gradually equipped with this new toolset.
"There has forever been an expectation for corps to follow up with campers," Covert said, "and now there's a more intentional plan in place, we'll do everything we can to assist corps."