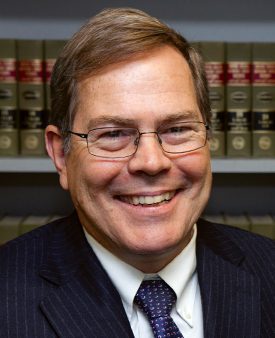 Meet Terrence Hughes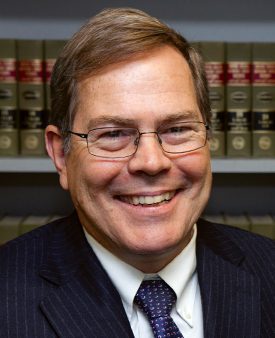 General Counsel for the West
Like the lead man in the 1950s crime drama, "Perry Mason," in which a defense attorney handles difficult cases for his accused clients, Terrence Hughes maintains a high bar of success.
"Perry seemed to always win and to always help the underdog," Hughes said of his favorite childhood TV show, which sparked his interest in the law. "The most rewarding things in my career—which may be why I'm here—have been working with nonprofits."
And so after 30 years of private sector legal work—serving as in-house counsel at Monster Beverage Corporation, Brown Winfield Canzoneri Abram Inc., Indymac Bancorp, and Raleigh Enterprises—Hughes is now general counsel for The Salvation Army USA Western Territory.
"I have a good feel for what The Salvation Army is doing and I love the mission," Hughes said. "Christ says 'help the least of my brothers,'…this is my way of trying to do that."
A Los Feliz, Calif., resident, Hughes is a longtime Catholic, who previously served as president and director of the Watts/Willowbrook Boys & Girls Club Board of Directors.  A runner, husband and father of two, Hughes holds a degree from the Stanford University School of Law and is a member of the State Bar of California and the Los Angeles County Bar Association.
Many years ago, Hughes said he read an article that named The Salvation Army as one of the most efficient charities, and he's tried to donate to it ever since.
"I am looking for ways to help the Army be on stronger footing," he said of his role as general counsel. "If there are efficient ways to improve safety and other areas of risk management to reduce payouts, for example, that's more money for the Army to devote to helping people."
Hughes said it's an increasingly complicated world full of laws and regulations and any organization must be careful to comply. The legal department, he said, is in place to look out for the Army's interests.
He said, "It's nice to be motivated to do work that is helping people."