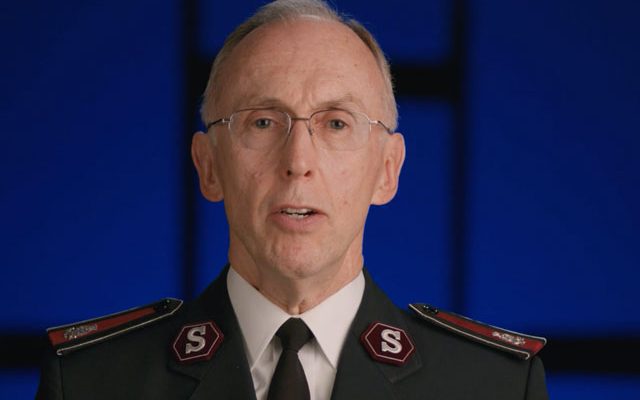 Making sense of it all
By Kenneth G. Hodder, Commissioner–
When you try to list all the things that have happened in the world recently, they can easily become a blur. The number of cases and deaths resulting from the COVID-19 virus has continued to rise. A total of more than 40 million Americans have now filed for unemployment. All of us were both devastated and outraged by a brutal murder, and we have subsequently witnessed countless protests for change. And even on a day when we were thrilled at the sight of a rocket rising into space, our hearts were broken by images of senseless violence and looting.
What are we to make of all this? More important, how should each of us respond?
In Micah 6:8, the Bible describes what is required—to act justly, to love mercy, and to walk humbly with our God. Now, although each one of these is difficult in itself, the Bible doesn't describe them as alternatives. Rather, it clearly indicates that we are to accomplish all three. It's not a matter of "or," but "and." The Bible suggests that only if we do them all can we hope to live lives that are characterized by equality and mutual respect for one another, by a full commitment to grace and forgiveness, and with an overarching understanding of the fact that we don't have all the answers—that ultimately, we're dependent upon God. 
But how can we possibly do all that?
In the midst of everything else that's been happening, last Sunday we celebrated Pentecost, the occasion on which we recall the events described in Acts 2, when God's Holy Spirit descended upon people just like you and me and gave them power and understanding far beyond their own. On that day, the world began to change. Truths that people had never understood before started to make sense, and things that the world never imagined possible suddenly became real.
The good news is that this power is still available to each of us today, because God's Spirit is still moving. Through his power, you and I can act with justice. Through God's Holy Spirit, we can manifest mercy and grace for one another. And because we recognize that God is the Creator, the Preserver, and the Governor of all things, we can walk humbly with him.
Ultimately, answers to the questions that we are all asking right now are found in God, in his son, Jesus Christ, and in the leading of the Holy Spirit. When we seek our solutions there, "or" becomes "and." And all we need to do is breathe it in.
The Salvation Army Songbook puts it like this: 
Breathe on me, breath of God
Till I am wholly Thine,
Until this earthly part of me
Glows with Thy fire divine.
I'm praying that for myself today. Will you join me?
HOW TO HELP:
If you'd like to make a monetary donation, please click here to make a gift.
Text 'GIVE' to 52000 to make a $10 donation to The Salvation Army. This will automatically add a one-time donation to your next mobile phone bill.
For information about volunteering, please visit volunteer.usawest.org.
To learn more about how to support The Salvation Army's relief efforts, please click here.