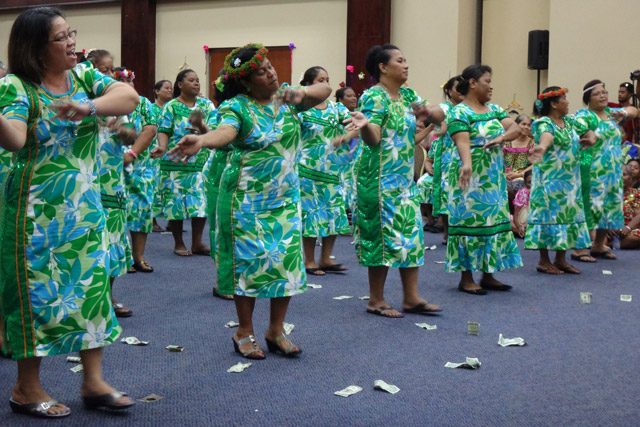 Majuro women celebrate power of prayer
[gss
gallery ids="18538,18539,18540″]
Over 1,000 women gather for women's World Day of Prayer.
The Salvation Army in Majuro, Marshall Islands, partnered with several local churches for the annual women's World Day of Prayer (WDP), a movement of women across faith traditions to unite in prayer. Women from the Ebeye Corps (Kwajalein Atoll), Arno Corps and Lukoj outreach (Arno Atoll) also participated.
Women in Cuba wrote this year's worship service, choosing the theme: "Receive children, receive me."
Typically held the first Friday in March, Majuro women celebrated the event March 11 in order to use the International Conference Center, the only local venue large enough to hold the more than 1,000 attendees.
"The WDP is a huge event in the Marshall Islands," said Major Judy Bennett, Leadership Training Center director for The Salvation Army in the Marshall Islands. "The women's groups of each denomination begin practicing months in advance for the numerous song and dance routines they will perform. It is quite common to have this celebration go into the wee hours of the morning."
An offering to benefit the women of Cuba collected nearly $1,700.  
"The things I like in the World Day of Prayer are there are plenty of women, and I like to hear God's Word," said Lise Komen, Rita Corps Home League member. "The ladies look pretty with their clothes and different styles. The ladies don't know each other, but we talked to each other."