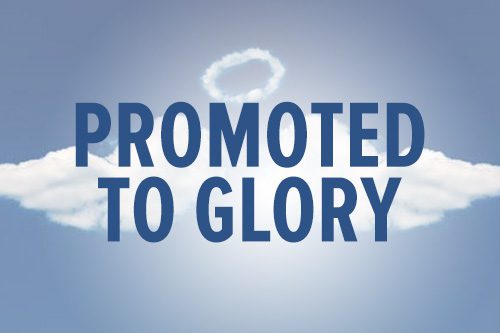 Major Ruth Maynard
Sept. 10, 1925–May 16, 2017
Major Ruth Maynard was promoted to Glory May 16 from Clinton, New York.
Ruth Greenfield was born Sept. 10, 1925, in Glendale, Arizona. She entered The Salvation Army School for Officer Training in San Francisco in September 1947 and was commissioned in June 1948 with the King's Messengers Session.
While in officer training, Greenfield met James Maynard, and they were married Oct. 26, 1950. Their daughter, Beverly Ann, was born in September 1951. Soon after, James Maynard became ill and was promoted to Glory on Nov. 19, 1952.
Ruth Maynard devoted her life to raising her daughter and to service to God through The Salvation Army. She served in corps in Sitka, Wrangell and Klawock, Alaska; and in Bakersfield and Santa Rosa, California. She also held appointments at Lytton Home and School in Healdsburg, California; Los Angeles Booth Memorial Hospital, Pinehurst Emergency Lodge in San Francisco; Portland (Oregon) White Shield Home and at Western Territorial Headquarters in the Youth Department and Women's and Children's Social Services Department. In 1977 she retired early due to illness.  
Major Ruth Maynard was predeceased by her husband, James, and daughter, Beverly. She is survived by her granddaughter, Jennifer Mruz, and nieces Pam Goslar and Lt. Colonel Shelley Hill.