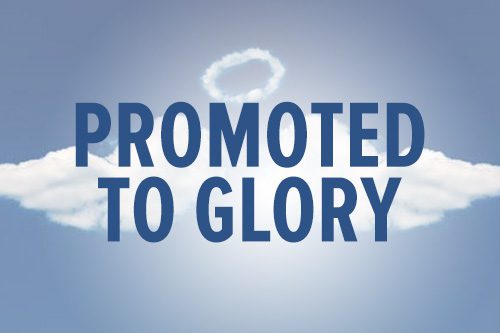 Major Ruth Anne Looker
June 28, 1936–May 11, 2019
Major Ruth Anne Looker was promoted to Glory May 11 from Murrieta, California. 
Ruth Anne Crocfer was born June 28, 1936, to Jeanette and Robert Crocfer in Trinidad, Colorado.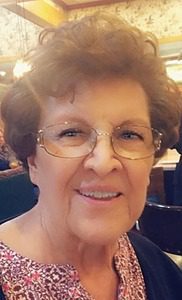 She graduated from The Salvation Army School for Officers' Training in 1964 with the Heroes of the Faith Session and from California State University Dominguez Hills in 1985. After serving as a Salvation Army officer for 35 years, Ruth Anne retired in 1999. She continued working as an auditor for The Salvation Army until retiring again in 2015. 
The Lookers served in several adult rehabilitation centers (ARCs), including the Los Angeles ARC, Santa Barbara (California) ARC, San Francisco ARC, Spokane (Washington) ARC, Bakersfield (California) ARC, Colorado Springs (Colorado) ARC, and Lytton (California) ARC. She also worked at Western Territorial Headquarters (THQ) as a Project Facilitator in the Property Department, as an assistant in the ARC Command, and as Director of Overseas Child Sponsorship at THQ.  
Ruth enjoyed crossword puzzles, playing the piano and alto horn, and country music. Her favorite times were spent as a loving wife, mother and grandmother.
She is survived by her husband of 64 years, Major Ralph E. Looker; her son, Richard Looker; daughter, Rhonda Feldman; brothers, Leon Crocfer, Carl Crocfer, Burl Crocfer, and Arthur Crocfer; sisters, Carol Whittaker, Janice Berckefeldt, Nancy Marshall, and Martha Sanchez; three grandchildren and one great-grandchild.  She was preceded in death by her brother, Robert Crocfer.
A celebration of life service took place June 14 at the Murrieta Corps, with Lt. John Birks and Lt. Colonels Ardis and Walter Fuge officiating.
In lieu of flowers, the family requests donations be made in Ruth's name to The Salvation Army Overseas Child Sponsorship Program.