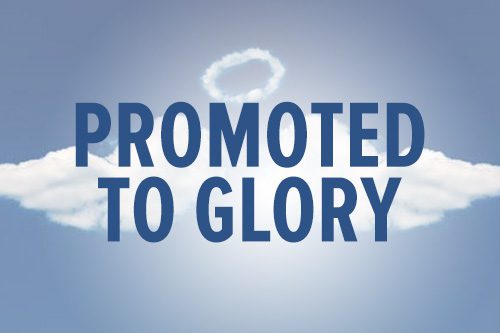 Major Reginald Ernest Clevett, II
July 21, 1928-April 17, 2016
Major Reginald Ernest Clevett, II, 87, was promoted to Glory April 17 from Coeur d'Alene, Idaho.
"Ernie" was born July 21, 1928, in Welch, W.Va., to Reginald E. Clevett, I, and Dorothy Winkler Clevett.
In 1946, Clevett was commissioned and ordained as a Salvation Army officer in Atlanta, Ga. While still serving as a Salvation Army officer, he joined the U.S. Navy Reserves in 1947, and was activated during the Korean War. He was honorably discharged from the Navy in December 1952, and married Willa Bacon that year.
The Clevetts served in appointments throughout the Southern Territory prior to moving to Phoenix, Ariz., in 1967. In the Western Territory, their appointments included county commander and divisional assignments in Intermountain, Southwest and Southern California divisions, and Territorial Headquarters postings. He served as territorial community relations and development director for nine years, retiring from that position in 1993. Soon after retirement, Willa was promoted to Glory.
In 1995, Clevett married Major Juanita Birks. They traveled the U.S. conducting evangelistic campaign meetings as the "Singing Evangelists." From 1997 to 2000, they accepted post-retirement appointments in the Southern Territory as corps officers and mentors. They also accepted post-retirement appointments in the Western Territory. In 2004, they settled in Coeur d'Alene.
An accomplished musician, Clevett played with Salvation Army bands including the New York Staff Band, the Southern Territorial Staff Band, and The Salvation Army Hollywood Tabernacle Band. As a young man he played in jazz sessions with Al Hirt and Pete Fountain at the Hole in The Wall Club in New Orleans.
Clevett loved to sing and tell stories. He combined these two passions by leading hymn sings at the Coeur d'Alene Kroc Center and The Salvation Army Spokane (Wash.) Corps.
Clevett was an active member of the Rotary International for over 50 years, and in 1995, he received a 50-year perfect attendance award.  
He is survived by his wife, Juanita; sisters: Betty (Jimmy) Graham and Dorothy (Jack) Nelson; sons: Reginald E. (Dorla) Clevett, III, and Howard E. Birks, Sr.; daughters: Judi (Forrest) Anderson, Captain Stephanie Dennis, Sheryl (Randall) Clarke, Susan (Jimmy) Williams, and Sandra (Frank) Canez; 27 grandchildren, 19 great-grandchildren and extended family members. Two sisters, Evangeline and Winifred, predeceased him.
A celebration of life service took place April 23 at The Salvation Army Coeur d'Alene Kroc Corps Community Center, with Major Ben Markham presiding.