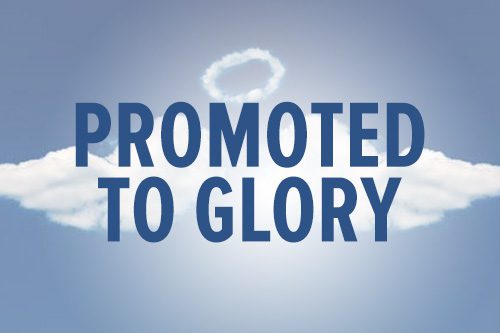 Major Preston Rider
Sept. 5, 1955–Dec. 18, 2019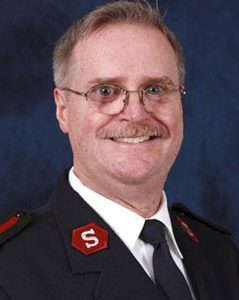 Major Preston Rider was promoted to Glory Dec. 18, 2019, from Nampa, Idaho.
Preston Lee Rider was born Sept. 5, 1955, to Lonzo and Priscella Rider in Nampa, where he grew up as the seventh of 10 children—seven boys and three girls. He graduated from Nampa High School in 1973 and studied accounting and business at Regis University in Denver. 
In 1976, Rider entered training to become a Salvation Army officer; he was commissioned in 1978 with the Disciples of Jesus Session. After commissioning, he married Bonita Andrews, who was already a Salvation Army Lieutenant when Rider entered training.
His business skills served him well in many of his appointments. The Riders served in corps appointments in El Cajon, Van Nuys and San Fernando Valley, California; Aberdeen, Washington; Missoula, Montana; and Fairbanks, Alaska. Rider also served in the Intermountain Division as Finance Trainee, Finance Officer and Divisional Finance Secretary; in the Hawaiian and Pacific Islands as Divisional Finance Secretary and Divisional Secretary for Business; in Golden State as Divisional Secretary for Business, San Francisco Metro Coordinator and General Secretary; as Southwest Divisional Secretary for Business; and as Northwest Divisional Secretary and Divisional Auditor.
The Riders retired for health reasons in 2014 and made their home in Nampa.
Rider always enjoyed helping others, from putting a new roof on someone's house to shoveling the snow from his neighbors' sidewalks. About a week before his death, he decorated and prepared a taco casserole for a home league meeting his wife was hosting at their home. He was a good friend and mentor to many.
Rider is survived by his wife, Bonita; daughter, Bethany Rider and son, Christopher Rider.
A celebration of life service took place Dec. 30 at the Nampa Corps.