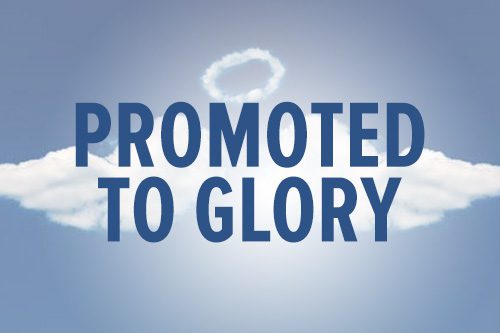 Major Peggy Carr
May 22, 1930 – February 6, 2016
Major Peggy Car was promoted to Glory Feb. 6 from her home in Vancouver, Wash.
Peggy Lou Horner was born May 22, 1930, in Yakima, Wash., to Blanche and Jack Horner. As a teenager she began attending The Salvation Army Yakima Corps after meeting John Carr at a corps Halloween party. They were married Oct. 4, 1947, and had five children.
Before attending The Salvation Army School for Officers' Training, Peggy worked as a waitress and Safeway supermarket checker. After being commissioned in 1962 with the Soldiers of Christ Session, the Carrs served as corps officers in California and Washington. They worked with the youth of the Hawaiian Islands, and with single mothers as administrators of the Booth Care Center in Spokane, Wash.
After retiring in 1989, Peggy enjoyed camping, traveling and spending time with family and friends. She always said traveling to the Holy Land was a spiritual highlight. Known for her beautiful soprano voice, she was a dedicated songster and band member.
Peggy had the gift of hospitality. She loved flower arranging and making her home beautiful and welcoming to all, and was skilled at planning parties and leading interesting programs. She was known for her welcoming smile and devotion to her family.
She is survived by her husband, John; children Richard (Colleen), Ronald (Janet), Roy (Kathleen) and Robin; 11 grandchildren and nine great-grandchildren. She was preceded in death by her daughter Carol.
A memorial service took place Feb. 12 at the Portland Tabernacle Corps, with Major Dale Hill presiding.