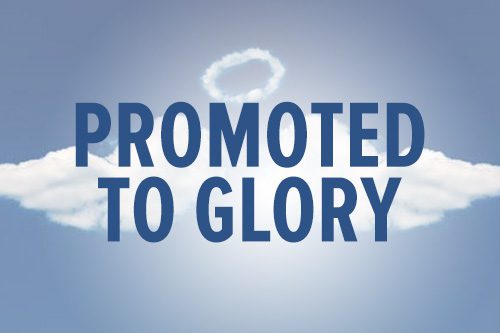 Major Oliver Stenvick
March 8, 1933 – January 24, 2017

Major Oliver Stenvick was promoted to Glory Jan. 24, from Folsom, California.
The youngest of five children, Stenvick was born March 8, 1933, in Denver, to Oliver and Viola Stenvick. He grew up in The Salvation Army.
The family moved to Phoenix in 1939 and a few years later, when he was about 9 years old, Stenvick made his first commitment to Christ at a vacation Bible school at a Free Methodist Church near his home. He continued to worship at The Salvation Army, where he developed his interest in music, eventually joining the cornet section at the Phoenix Citadel Corps. At his high school, he was first chair cornetist in the 100-member band from his sophomore through senior year.
Stenvick met his future wife, Geretta, during his high school sophomore year in a bookkeeping class. They wed in 1952, and had three sons: Robert, Larry and Tim. The couple continued to worship and serve at the Phoenix Citadel Corps.
After a divisional camp meeting in 1955, they felt the call to officership, and entered training. They were commissioned in 1957 with the Faithful Session. The Stenvicks served in corps appointments in The Dalles and Eugene, Oregon; Sacramento, California; and Boise, Idaho; and in headquarters appointments in the Northwest, Cascade and Southern California divisions.
The couple then spent 14 years as administrators of two adult rehabilitation centers (ARCs) in California: San Jose ARC for nine years and Anaheim ARC for five years, retiring from the latter.
Stenvick was known for his administrative skills, and for several building projects initiated and completed under his guidance. He always knew that buildings were a means to a higher end.
Stenvick is survived by his wife, Geretta; sons, Larry and Tim; and several grandchildren and great-grandchildren.
A memorial service took place Feb. 11 at the Sacramento Citadel Corps. Del Oro Divisional Commander Major Ivan Wild gave the message and Commissioner Kenneth Hood presented a tribute.