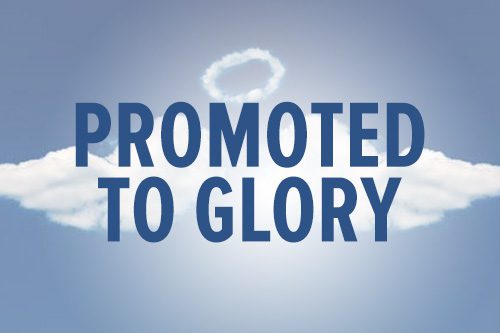 Major Marjorie Francis Hodge
Nov. 6, 1932–Jan. 21, 2018
Major Marjorie Hodge was promoted to Glory Jan. 21 from her home in Tucson, Arizona.
Marjorie Francis Stewart was born Nov. 6, 1932, to Salvationist parents Ada and Herbert Stewart in Timmons, Ontario, Canada.
She entered training in Canada to become a Salvation Army officer and was commissioned as a 2nd Lieutenant in 1952 with the Heralds of Jesus Session.
In 1955, Stewart married 2nd Lieutenant William (Bill) Louis Hodge. During their early years as officers, the couple served in Penticton, Cranbrook, and Kamloops, British Columbia, Canada.
The Hodges left the work for a few years, and migrated to Buffalo, New York, where Bill Hodge took a position as a Youth Director for The Salvation Army.
In 1969, they moved to Mesa, Arizona, where they were instrumental in establishing the Mesa Corps. During this time, the Hodges were reinstated as Salvation Army officers in the Southwest Division of the USA Western Territory. They served in Arizona at the Tempe, Globe, South Mountain and Lake Havasu Corps, as well as the Albuquerque (New Mexico) Corps.
Marjorie Hodge is survived by her husband, William L. Hodge; sons: David, Peter, Andrew and Mark; daughter, Cheryl Derbyshire; 18 grandchildren and 15 great-grandchildren.
A celebration of life service took place Feb. 3 at the Mesa Corps, with her son, Major David Hodge, presiding.