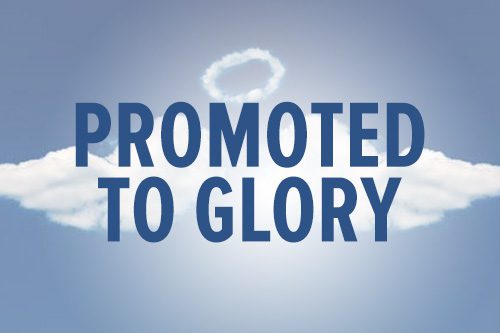 Major Marcia Baker
March 17, 1953 – November 25, 2016

Major Marcia Baker was promoted to Glory Nov. 25, 2016, from Port Orchard, Washington.
Marcia Rae Feist was born March 17, 1953, in Great Falls, Montana, to Joseph and Lois Feist. She was the fourth of 13 children, although two did not survive birth.
When she was 11, she began attending The Salvation Army and quickly became involved in corps activities. At 12, she accepted the Lord and at 14 she became a senior soldier. She was a corps cadet and a General's Girl Guard, and she served as junior soldier sergeant and assistant Sunday school teacher.
After high school, Feist worked at Northwest Divisional Headquarters in Seattle for a year before entering the School for Officers' Training in San Francisco. She was commissioned in 1974 with the Followers of Christ Session.
As a single woman she served as Assistant Corps Officer in Cheyenne, Wyoming; Ogden, Utah; Colorado Springs, Colorado; Pocatello, Idaho; Roseburg and Pendleton, Oregon; and Los Angeles Congress Hall, along with the Boise (Idaho) Booth Memorial Hospital.
Feist met her future husband, James (Jim) Baker in Colorado Springs, where he was attending The Salvation Army Evangelism Training seminar at Glen Eyrie. He became an officer in 1979 and the couple wed in 1983.
The Bakers served in Victorville, Redding and Bakersfield, California; Reno, Nevada; Helena, Montana, and Bremerton, Washington. They retired from the Bremerton Corps in 2015.
In Bremerton, Marcia Baker developed health problems but continued to work. She enjoyed overseeing corps bookkeeping and organizing the office, and she loved working with children.
After retirement, she continued to work part-time for Compassionate Care, supervising visits between children in state custody and their parents.
Baker is survived by her husband, Jim; daughter, Katherine Jackson; son, Marcus Baker; one grandchild and nine siblings. Baker's sister Janice died shortly after she did, in December 2016.
A celebration of life service took place in Bremerton Dec. 4, with Majors Scott and Cherilee Ramsey officiating, and another service was held Dec. 14 in Great Falls, with Captains Mark and Monica King presiding.