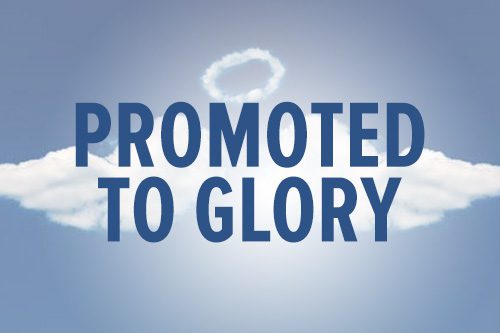 Major Madalene Florence Rizzi
Madalene Florence Rizzi, 95, was promoted to Glory Feb. 16 from Stockton, Calif.
Rizzi was born Oct. 9, 1920, in Hailey, Idaho.  
As a teenager, she moved with her parents to Bellingham, Wash., where she committed her life to Christ at a holiness camp meeting. The family attended a local Holiness Church, and Rizzi's acquaintance to The Salvation Army came through band concerts and her mother's service playing piano for League of Mercy.  
Rizzi eventually entered the School for Officers Training in 1946 with the Warrior Session. Following her commissioning as a Salvation Army officer and seven years of service in five different locations, Rizzi began her long career at territorial headquarters in 1955. For 15 years, Rizzi served as an assistant in the editorial department, a member of the War Cry staff. Appointments to the Missing Persons Bureau followed in 1970, and she became its director in 1974. In the 14 years Rizzi worked in the bureau before retiring, 9,772 missing persons were found.
Rizzi is survived by her adopted son Dom (Esther) Nkunku and family.   
A celebration of life service was held Feb. 27 at the Concord Corps with Major Ivan Wild, Major Candi Frizzell and Major Glen Madsen officiating.