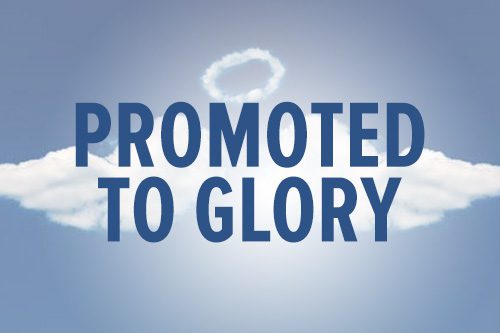 Major Kongma Phrasavath
March 27, 1956–August 19, 2017
Major Kongma Phrasavath was promoted to Glory Aug. 19 from Whittier, California.
Kongma Sithideth was born March 27, 1956, in Vientiane, Laos, to Reverend Pathana and Mrs. Kaysone Sithideth. She had five sisters and two brothers.
Sithideth graduated from Lycee De Fa Ngum (Fa Ngum College) in Laos with a business degree. In 1978, she escaped from the communist rule of Laos to a refugee camp in Ubol, Thailand, where she met Mike Phrasavath. They soon wed and between 1979–1991 they welcomed six children: five girls and one boy.
In 1980, the couple arrived in the U.S., settling in Whittier with their eldest daughter. Phrasavath earned a certificate in accounting at Fullerton College and began a successful business career, working at the Ford dealership, Bank of America, Social Security National Bank and Prime America Insurance. She also worked with Matol Botanical International and Mary Kay Cosmetics.
During these years, Phasavath ministered alongside her husband at the Calvary Orthodox Presbyterian Church in La Mirada. When the congregation grew, they moved the group to the Nazarene Church, also in La Mirada. Phrasavath organized the women's revival gathering of Laotian women from California to the central states. She also served as the Secretary for Women's Ministry for the Lao Conference of Churches.
Answering the call to Salvation Army officership, the Phrasavaths became Auxiliary Captains in 1993 and took their first appointment, overseeing the Laotian Outpost at the Whittier Corps. The Outpost eventually relocated to Santa Fe Springs and became a corps. After 12 years as Santa Fe Springs Corps Officers, the Phrasavaths were appointed to the Central Territory, to the Milwaukee (Wisconsin) West Community Center Corps.
In June 2007, while serving in Milwaukee, Phrasavath was diagnosed with lung cancer. After surgery, she went into remission. Thereafter, the Phrasavaths returned to the Western Territory, to Bellevue, Washington, where they served as Eastside Corps Officers. They retired in 2010, and returned to Whittier to be close to family and friends.
In retirement, the Phrasavaths renovated their home and planted a garden, which Kongma named the "Garden of Eden." The couple also continued to serve as ministers to the Laotian congregation at the Whittier Corps.
In 2012, Kongma Phrasavath learned that her cancer had returned. This year, she celebrated her 39th wedding anniversary and 61st birthday. In her final hospital stay, she was surrounded by her family, and her children sang "I Could Sing of Your Love" as she left her earthly body for her heavenly home.
Phrasavath is survived by her husband, Major Mike Phrasavath; children: Captain Anna Williams, Christina Phrasavath, Jenny Davidson, Michael Phrasavath, Katherine Phrasavath and Angela Phrasavath; four grandchilren; and siblings Keoudone Sithideth, Manivong Sithideth, and Hongkham Saynavong.
A celebration of life service took place Aug. 31 at the Whittier Corps with Majors Paul and Barbara Logan officiating.