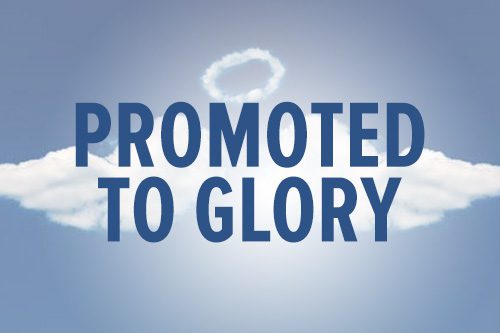 Major Kenneth Gibson
Major Kenneth (Ken) Gibson was promoted to Glory Feb. 15 from his home in Bakersfield, Calif.
Ken was born Jan. 17, 1936, in Beggs, Okla. He was introduced to The Salvation Army by door-to-door visitation from the Home League, and along with his mother and siblings began attending the Okmulgee Corps. At 8 he discovered the baritone, which led to 72 years of bandsmanship.
As a teen, Gibson lived in Bakersfield, Calif., where he continued to attend The Salvation Army.
Later, he and his wife, Betty, served as Salvation Army officers in corps and adult rehabilitation center appointments in Washington, Hawaii, Colorado, Nevada and California; divisional appointments in the Northwest, Cascade, Southwest, Hawaii, Northern California and Southern California; and at territorial headquarters.   
Gibson served his community with the Rotary and Kiwanis clubs, and in his earlier years, the Lions Club. In post-retirement, he volunteered in supporting community clubs and charities and by sharing his testimony.
Gibson is survived by his wife, three sons—Kenny, James and Charles—nine grandchildren, and one great-grandchild. He was preceded in death by his daughter, Brenda Haughin.
A celebration of life service was held March 26 at the Bakersfield Corps, with Commissioners Joe and Doris Noland officiating.