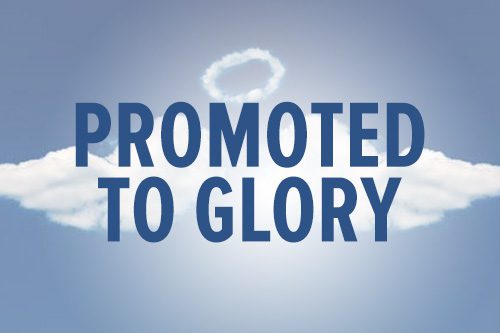 Major John Joseph Guy Rocheleau
August 5, 1926–March 8, 2018
Major John Rocheleau was promoted to Glory March 8 from Prescott, Arizona.
John Joseph Guy Rocheleau was born Aug. 5, 1926, in Montreal, Canada. He was one of 10 children.
During the 1940s, Rocheleau became involved with The Salvation Army's French corps in Montreal. He enjoyed brass band music and because he wanted to play in the Park Extension Corps band, he sent away in the mail for trombone music to teach himself.
He met Mary Joanne Scott, his future wife, when his sister, Lt. Roland Rocheleau, asked him to come to the Gravenhurst Corps (Ontario, Canada), to fix a screen door. The couple married three years later and immigrated to Glendale, California, in 1954.
The Rocheleaus entered the School for Officer Training in 1955 in San Francisco as members of the Soul Winners Session. Commissioned nine months later, they served faithfully in 11 corps in four states.
Following his retirement in 1991, Rocheleau worked for his son, George, for 19 years. After originally retiring in Antelope, California, the Rocheleaus moved to Prescott in 2015, where they lived less than one block from their son, J.R.
Granddaughter Captain Tiffany Lawler shared that Rocheleau "was a fierce Frenchman who had a passion for cooking, could create beautiful wooden handicrafts, and witnessed to others the love of Jesus."
Rocheleau is survived by his wife, Mary; sons J.R. and George, and daughter Cathy; seven grandchildren and 10 great-grandchildren.
A celebration of life service took place March 23 at Southwest Divisional Headquarters in Phoenix with Commissioner Donald Bell presiding.