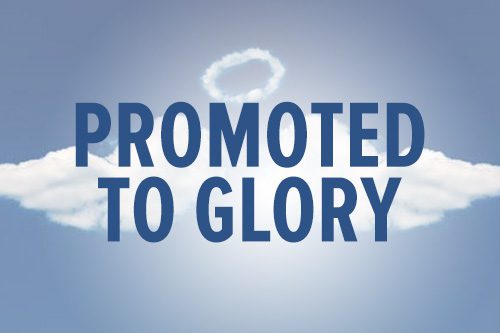 Major Jean Anderson
Nov. 13, 1933–April 30, 2020
Major Jean Gracie Anderson was promoted to Glory April 30.  
Jean Gracie was born Nov. 13, 1933, in Toronto, the fifth of six children to Robert and Elsie May Gracie. Although her family was active in the Baptist church, Jean's older siblings had school friends who attended the Earlscourt Salvation Army. Earlscourt had lots of young people their age and activities for them. Their parents realized it was better for them to go to the Army than to not want to go to church at all. Eventually the parents ended up attending the corps, too.  
From an early age Gracie had a desire to be a missionary. At 18, she entered the School for Officer Training in Canada. She met her future husband, Robert (Bob) Alan Anderson, on the first day of training as he carried her luggage to her room. Gracie was commissioned in 1953 with the Heralds Session. She and Anderson wed in 1958.
Both Jean and Bob Anderson earned degrees in nursing and they took time off from officership to work in this profession. Jean was a labor and delivery nurse and Bob a psychiatric nurse. Eventually they moved to California where they attended the Hollywood Tabernacle Corps and had their children—Laurel, Heather, Kendra, Karen and Christopher.
They began serving as officers in the West in July 1987 and held appointments in California and Alaska. Earlier, they had served in the Canada and Bermuda Territory and in the USA Eastern Territory, in New York. The Andersons retired from the Booth Home in Anchorage in 2000 and moved to Menifee, California, to be close to their family. 
Jean Anderson is survived by her five children, 11 grandchildren and two sisters, Janet Sharp and Elsie Gilbert.