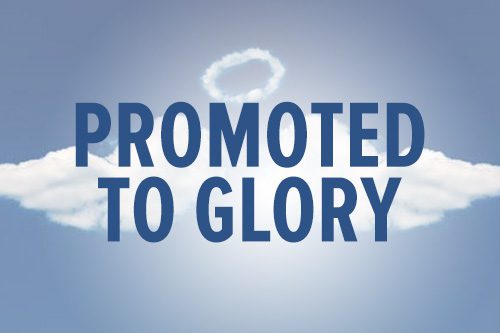 Major James Fortney
Aug. 21, 1936-Oct. 27, 2016
James "Jim" Fortney was promoted to Glory Oct. 27, in Ardmore, Okla.
Born Aug. 21,1936, to Frank Walter Fortney and Metta Hartzell Bacon, he attended West Virginia School of Technology and majored in printing. In 1958, he married Bonnie Lou Smith, in Kimberly, W. Va., and in 1962 the couple—with three children—entered The Salvation Army College for Officer Training in the Southern Territory. After their commissioning in 1964 with the Heroes of the Faith Session, the couple ministered throughout the U.S. as Salvation Army officers, transferring to the Western Territory in 1994.
After his retirement in 1999, Fortney took a position with Walmart in Colorado Springs and transferred to Ardmore in 2000. He worked until 2011, when he took his second retirement due to health.
Fortney was a Mason, reaching the 32nd degree, and also a Lions Club member for many years. He enjoyed playing tuba in Salvation Army bands.
Fortney was preceded in death by his wife, Bonnie Lou Fortney. He is survived by four children: Brenda Jane Burton, Jamie Lynn Nosel, James Mendel Fortney II, and Howard Frank Fortney; eight grandchildren and seven great-grandchildren.
A memorial service took place Nov. 5 at The Salvation Army Ardmore Corps with Majors John and Jacquelyn Tolan officiating.