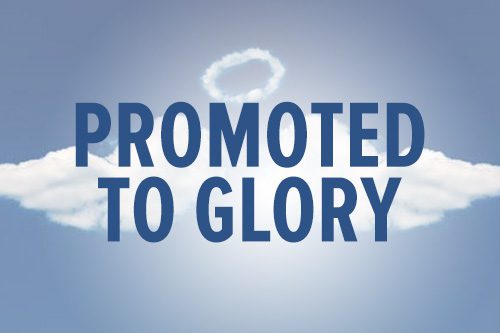 Major Edward Crosby
July 17, 1923–Jan. 4, 2018
Major Edward Crosby, 94, was promoted to Glory Jan. 4 from his home in Menifee, California.  
Edward R. Crosby was born July 17, 1923, to Robert and Mary Crosby of Port Stanley, Ontario, Canada.
In 1943 he joined the Navy, serving in World War II, driving assault boats onto the shores of various Pacific Islands, including Iwo Jima.
He married Evelyn E. Ward in 1945; they had three daughters.
After serving on the Denver Fire Department for several years, the Crosbys entered The Salvation Army School for Officer Training. They were commissioned as Salvation Army officers in 1954 with The Shepherds Session, and served throughout the Western Territory in various corps and adult rehabilitation center (ARC) appointments until their retirement in 1988.
After retiring, Edward and Evelyn toured the U.S. in a recreational vehicle for over a decade before settling in Menifee. Edward was active at the Murrieta Corps and the Perris ARC until his health declined.
He is survived by his wife, Evelyn; two daughters: Karren Krosby and Linda Chamberlain; nine grandchildren, 25 great-grandchildren and one great-great grandchild. He was preceded in death by his eldest daughter, Major Kathie May Timpson.
A memorial service took place Jan. 12 at the Perris ARC, with Crosby's grandson Lt. Michael Chamberlain presiding and Commissioner Kenneth Hood bringing the message.