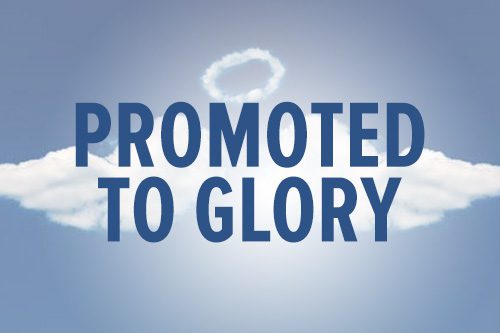 Major Dallas Pedersen
Major Dallas Pedersen, 72, was promoted to Glory from his home in Boise, Idaho, after a battle with cancer.
Born July 17, 1942, to Malinda and Skjold Pedersen in McCleary, Wa., Pedersen moved with his family in 1949 to Boise, Idaho. He graduated high school in 1961, and married his childhood sweetheart Marlo Christine Leslie that summer.
As a child, Pedersen introduced his family to The Salvation Army. After marrying, the Pedersens entered The Salvation Army School for Officers Training along with their son David as a part of the Joyful Evangelists Session and were commissioned as lieutenants in June of 1979.
Their corps appointments included Tucson and Globe, Ariz.; Hobbs, N.M.; El Centro, Calif.; Ogden, Utah; and Ketchikan, Alaska. Adult Rehabilitation Centers Command appointments included Phoenix, Ariz.; Santa Barbara, Calif.; Lytton, Calif.; Anchorage, Alaska Adult Rehabilitation Program (ARP); Tacoma, Wa.; Ogden, Utah; and Anchorage, Alaska.
While stationed at the Alaska divisional headquarters, Pedersen learned of his cancer. He had surgery in Boise, Idaho, and then he and Marlo moved into their last appointment before retirement in Twin Falls, Idaho.
They lived in Twin Falls until moving to Meridian to be closer to the Veteran's Administration, where he received treatment and support. After 10 years of fighting fatigue and weakness, the cancer completely took over his body.
Pedersen is survived by his wife Marlo; son David Erin Kauffman and daughter Marcella Janvierre Katanga; five grandchildren; and siblings Darvin Donece Pedersen, Dairo Carol Pedersen and Karn Howell Jones.
A memorial service was held July 31 at the Boise Corps presided by family friend and former officer Gene Ragan. A committal service was held preceding the memorial service at Terrace Lawn Memorial Gardens presided by Captain David Kauffman.
In lieu of flowers, the family requests that donations be made to The Salvation Army College for Officers Training (30840 Hawthorne Blvd., Rancho Palos Verdes, CA 90275). Please make note on checks that this is in memory of Major Dallas Pedersen.