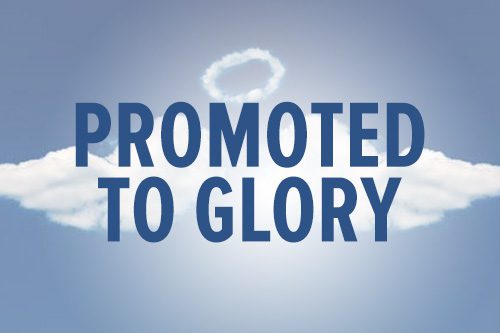 Major Calvin Prouty
October 7, 1943 – March 29, 2016
Major Calvin Prouty was  promoted to Glory March 29 from his home in Chehalis, Wash.  
Cal Prouty was born Oct. 7, 1943, in Scottsbluff, Neb., to Morris and Beulah Prouty. After graduating from Alliance High School, he served in the Army National Guard for eight years and was honorably discharged in 1970 as a staff sergeant.
In 1966, Prouty married his high school sweetheart, Glenda. The couple entered The Salvation Army College for Officer Training with the Soldiers of the Cross Session in 1973. They were commissioned in 1975 and served 30 years in various appointments throughout the Western Territory.
Prouty was appointed to the International College for Officers in 1986, where he was able to see the worldwide scope of The Salvation Army. Active in emergency disaster services, he participated during the Oso, Wash. mudslides, the North Dakota floods, and the Mount St. Helens eruption. Prouty was one of the first group of officers to be trained and certified in Critical Incident Stress Management. In addition, he received a master's degree in psychology and counseling from Liberty University.
After retirement, the Proutys enjoyed their membership in the "Pairs 'N'Half-A-Pair Square Dance Club." His other interests included reading, writing poetry, trains and sports.
Prouty is survived by his wife, Glenda; four children, six grandchildren, seven great-grandchildren, four sisters and one brother.
A Celebration of Life service took place at the Vancouver, Wash., corps on April 4, with Major Nancy and Captain Raymond Dihle presiding. Memorial donations may be made to the Vancouver Corps phase II building campaign.