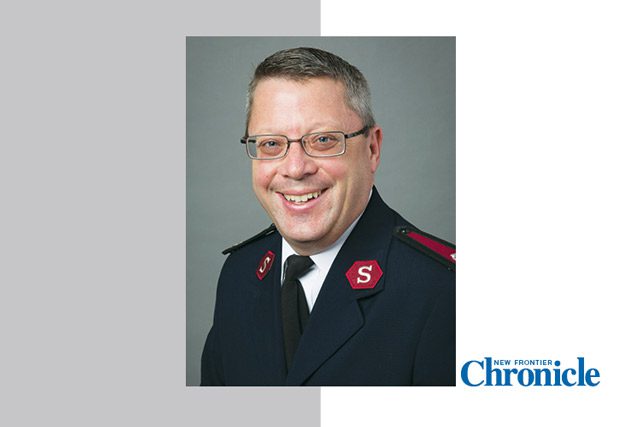 Major Brian Saunders reflects on his time at the College for Officer Training at Crestmont
By Karen Gleason – 
Major Brian Saunders is in transition, awaiting his visa so he can relocate to new quarters in Box Hill, Australia, where he is now Box Hill Corps Officer, effective Jan. 8, despite the tardy visa. He's excited about the move.
"A month from now, when someone asks what my best appointment ever has been, it will be Corps Officer at Box Hill," Saunders said. "But right now, it's this appointment."
"This" appointment—one he's held since 2015—is Training Principal at the College for Officer Training (CFOT) at Crestmont in Rancho Palos Verdes, California.
His roots at Crestmont, however, run deeper than the last four years. 
Saunders has been a Salvation Army officer for 28 years; 17 of those years have been in various CFOT appointments. During those years, he's served in six different posts. The first assignment came at his commissioning, when he was appointed the property and transportation officer at CFOT. 
"My first assignment was finishing the new chapel 28 years ago," Saunders said. Most recently, he was supervising the transition of the training college to its new facility, with the relocation of Territorial Headquarters (THQ) back to Crestmont. He's seen THQ go full circle, from Crestmont to Long Beach and back again.
"This is now my seventh office on campus," Saunders said, referring to the now empty Training Principal's office. He cleared it out, readying it for its next occupant, Major Nigel Cross, who moves into the role from his previous position as Assistant Training Principal.
"I know the campus inside out, and it's been my home—literally, the majority of my adult life has been here."
There's a lot of history here for Saunders, making departing "bittersweet, emotional and significant."
 "This is where I met my wife [Leticia]," he said. "This is where our son was born. This is where we made our first home." 
Leticia was promoted to Glory Dec. 14, 2009. A few years ago, the Messengers of Light Session of cadets dedicated a cross in memory of her on the Crestmont property; Saunders sees it every day.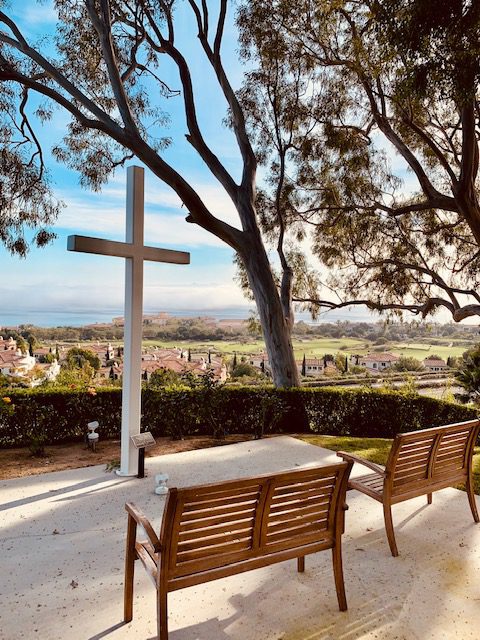 "They felt that they'd learned a lot of her lessons through my teaching," he said. "To have a cross with Leticia's name is hugely significant to me, deeply impactful."
While the property is important to Saunders, he said it's really about the people—the opportunity to participate in the training of an entire generation of officers. 
"The responsibility you're given at the training college to engage and influence officers for the future is huge," he said. The CFOT team figured that in the last 10 years, Saunders has trained 428 cadets.
"That's this time around," he said. "But I was here for seven years prior. I have no idea how many cadets that is. That could literally be 700 officers that I've participated in their training."
He felt the full weight of the mantle of Training Principal the first time he signed a session's officer's covenants.
"It's humbling to know that my signature will adorn the document that is the physical representation of the officer's lifelong calling and covenant," he said.
Despite the deep connection with Crestmont, Saunders is ready for change.
"I'm excited because I get to be a corps officer again, because it's direct ministry with people..building relationships, connecting with people, and aiming to make a difference in the lives of the flock that I am privileged to shepherd," he said. That direct ministry also is one of the things he loves about the training college—the close contact and deep relationships with the cadets.
Saunders said he's been told Box Hill is one of the biggest corps in the country. It has a strong ministry team that supports a number of weekly activities and three Sunday meetings; the average Sunday attendance upwards of 100.
After not being a corps officer for nine and a half years, Saunders admitted to a bit of nervousness about returning to the role without a partner, although spiritually, he said, "I can do all things through God who strengthens me." 
Saunders, a fifth-generation Salvation Army officer, understands the Army's legacy and is open to its future possibilities. Interestingly, in 1880, his great-great grandfather opened the work of The Salvation Army in Australia. In fact, Saunders has the Bible from that first meeting in the country and will be taking it back with him.
"I've gotten to do some exciting things—opened the work in Saipan, built the Kroc Center in Salem [Oregon], created ministries in England," he said. "I'm looking forward to seeing what this ministry has in store."