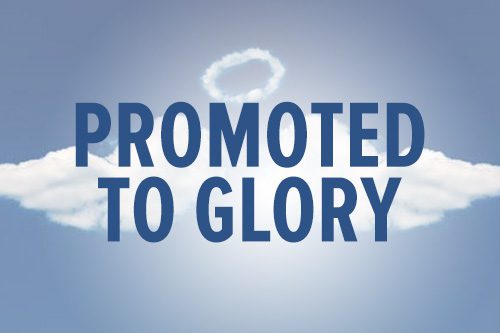 Major Bonnie Lou Fortney
November 12, 1938 – November 20, 2015
Major Bonnie Lou Fortney was promoted to Glory Nov. 20, 2015, in Ardmore, Okla.
Bonnie Smith was born Nov. 12, 1938, in Hendley, W.Va., to Howard Frowd Smith and Juanita (Stanley) Smith. She majored in English at West Virginia School of Technology, where she met her husband, James (Jim) Mendel Fortney. The couple wed in 1958. In 1962, the couple—with three children—entered The Salvation Army School for Officers' Training.
They were commissioned in 1964, and during their years of service they held appointments in Texas, West Virginia and Oklahoma. They eventually transferred to the Western Territory, serving at Golden State Divisional Headquarters, Santa Cruz (Calif.) Silvercrest, and San Francisco Harbor Light. They retired in 1999 and settled in Ardmore.
An accomplished musician, Bonnie played piano and sang, and composed music.
Bonnie is survived by her husband, James Mendel Fortney; four children: Brenda Jane Burton of Grove, Texas; Jamie Lynn Nosel of Severn, Md.; James Mendel Fortney II of Colorado Springs, Colo.; and Howard Frank Fortney of Lone Grove, Okla.; eight grandchildren, six great-grandchildren; seven brothers and sisters and numerous nieces and nephews. She was preceded in death by her parents and two brothers, Carroll Lee Smith and Kelly Dean Smith.
A celebration of life service took place Nov. 27, 2015, at The Salvation Army in Ardmore with Major John Tolan officiating.