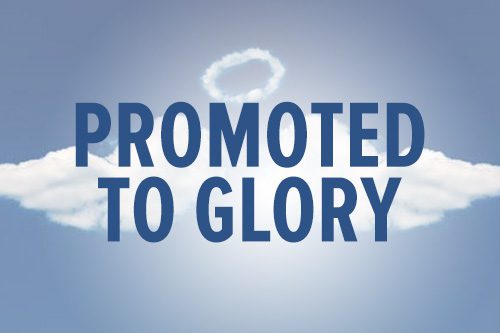 Major Betty Lou Yardley
March 15, 1931–Sept. 25, 2018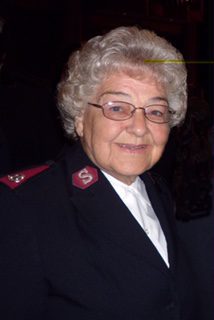 Major Betty Yardley was promoted to Glory Sept. 25 from Sutter General Hospital in Sacramento, California.
Born March 15, 1931, in Hamill, South Dakota, to Eula May and Harry Harless, Betty was the youngest of their four children. In her early years, the family moved to Coos Bay, Oregon, where she started to regularly attend The Salvation Army after a school friend invited her.
There Betty met Elmer Yardley, and the couple later wed in 1949. They entered The Salvation Army School for Officer Training as part of the Ambassadors Session. After their commissioning in 1951, they went on to serve 41 years in the following corps: East Los Angeles, Compton (California), El Paso Citadel (Texas), Albuquerque (New Mexico), Tacoma Citadel (Washington), Spokane (Washington), Tucson Temple (Arizona), Riverside (California), Long Beach Temple (California), Los Angeles Evangeline Residence, and San Francisco Citadel. They retired from active service Dec. 24, 1992.
During her time as an officer, Yardley became a mother of five who served her corps loyally and always put others before herself. Her interests included fishing, crafts, games, traveling and spending time with family and friends.
She is survived by her children: Ann Damant (Gordon), Elmer Yardley (Carol), Cheryl Turner (George), Carol Ridlinghafer (Rob) and Major David Yardley (Gaylene); sisters-in-law Major Betty Pearson and Kay Harless; 12 grandchildren and five great-grandchildren.
A celebration of life service took place Sept. 28 at the Sacramento Citadel Corps, with Yardley's grandchildren, Captain Jillian O'Brien and Lt. Travis Yardley, presiding.