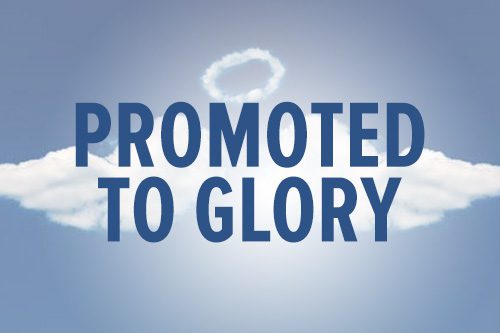 Major Audrey Christina Holm
July 27, 1929 – January 22, 2017

Major Audrey Christina Holm was promoted to Glory Jan. 22, from Spokane, Washington.
Holm was born July 27, 1929, in Spokane, to Scandinavian parents, Marcus Holm of Hallån, Sweden, and Gunda Myhre of Åmot, Norway. Raised in a Christian home, she attended the Nazarene Sunday school in the morning and Spokane Scandinavian Corps Sunday school in the afternoon. At age 11, she decided to follow Christ.   
In 1947, she entered The Salvation Army College for Officer Training, and she was commissioned in 1948 with the King's Messenger Session. Her first appointment was to the Denver Temple (Scandinavian) Corps as Corps Officer. From 1949-1958, she served as Hospital Assistant at Los Angeles Booth Memorial Hospital, San Diego Door of Hope, Denver Booth Memorial Hospital and Portland (Oregon) White Shield. She graduated from the Methodist Hospital School of Nursing in 1954 and in 1958 received a bachelor's degree in business administration from the University of Denver. She served as Hospital Superintendent at Booth Memorial Hospital in Spokane from 1960-63.
During an education leave, she received a master's in public health from the University of California. She then returned to active duty, serving in leadership positions at Booth Memorial Hospitals in Oakland, California, and Denver.
She attended the International College for Officers in 1963, and in 1986 she became a Fellow with the American College of Healthcare Executives.
Holm transferred to the Eastern Territory in 1983, where she continued to serve in Booth Centers, as well as in divisional and territorial appointments. Her final appointment before retirement in 1994 was as Administrator of the Retired Officers' Residence in Asbury Park, New Jersey.
In retirement she returned to Spokane, where she ministered as a hospice volunteer and worked part-time as a registered nurse in retirement centers.
Holm is survived by her brother, Stanley N. (May) Holm; sister, Viola E. Randolph; and nephew, Marcus N. (Suzanne) Holm.