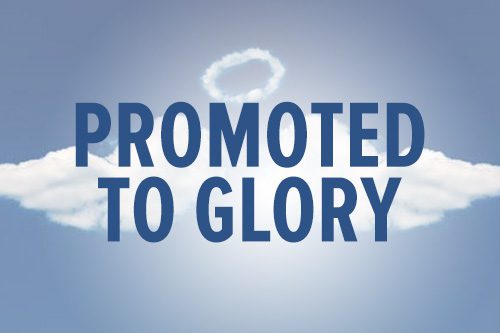 Lt. Colonel Robert Bodine
Sept. 13, 1935–Jan. 4, 2018
Lt. Colonel Robert J. Bodine was promoted to Glory Jan. 4, from Springfield, Missouri.
Born Sept. 13, 1935, in Pomona, California, to Salvation Army parents, Bodine moved throughout the Western Territory while growing up. His high school track accomplishments (State Champions, 1951) earned him a scholarship to Idaho State. Although he was part of a record-setting relay team during his freshman year, an injury led him to reconsider his emphasis on athletics and he transferred to the University of Washington to focus on academics.
There, in Seattle, he met his future wife, Gladys, whom he married in 1957. After college, Bodine worked as a manager for J.C. Penney. Their secular careers were short-lived, however, as the couple joined the Great Hearts Session. After their 1960 commissioning, they were sent as corps officers to Laramie, Wyoming, and then to Grand Junction, Colorado. Subsequent appointments included divisional social services secretary (in three divisions), and territorial social services secretary. Bodine also completed his Master of Social Work from the University of Denver in 1964. They were then assigned to The Salvation Army Psychiatric Treatment Facility for Children in Hawaii. In 1971, they assumed their first adult rehabilitation center (ARC) appointment in Colorado Springs, Colorado.
Following this assignment, the Bodines temporarily left their Army work to further their education. During this time, Bodine was selected from a handful of international candidates to pursue his doctoral studies at the University of Southern California School of Social Work. He graduated from that program in 1974 and spent some time teaching at the university. He then became the Executive Director of the Children's Bureau of Los Angeles (foster care specialists). And in 1981, after their youngest son's high school graduation, the Bodines returned to Army officership.
For 14 years, the Bodines led the Fresno (1981), Oakland (1985) and San Diego (1987) ARCs to record earnings and production levels. Always looking to maximize his own capabilities, Bodine added another social work doctorate to his resume in 1991. In 1995, they were invited to the Central Territory's ARC Command, where Bodine served as the ARC Commander.  
In retirement, Bodine wrote inspiring notes to fellow officers and friends. It was not uncommon for him to send out 20–30 letters a month, often including a bookmark and Bible verse.  
Bodine is survived by his sons Greg and Jeff; daughter-in-law, Kelly; 10 grandchildren; brother, Paul; brother-in-law, Bill Birks; and sisters-in-law, Dorothy and Violet Baker. His wife, Gladys, predeceased him in 2003.
A celebration of life service took place Jan. 13 at the Sun Cities (Arizona) Corps with Commissioner Philip Swyers officiating.