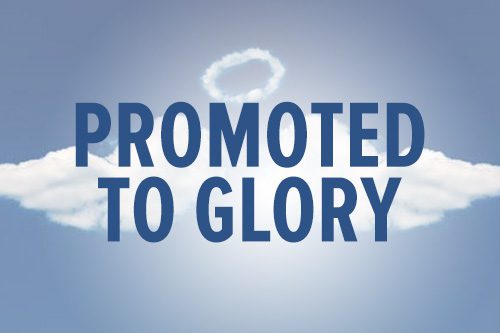 Lt. Colonel Donna Delight Wiseman
February 12, 1932–February 23, 2018
Lt. Colonel Donna Wiseman, 86, was promoted to Glory Feb. 23 from her daughter's home in Hailey, Idaho.
Donna Delight Mulch was born Feb. 12, 1932, in Munden, Kansas. The family later moved to California, where she graduated from Grass Valley High School in 1950.
Commissioned as a Salvation Army officer in 1951 with the Ambassadors Session, Donna Mulch served a year and a half as a single lieutenant until her marriage to Captain H. J. Wiseman in 1953.
Together the Wisemans served as Corps Officers in San Jose, Los Angeles and San Francisco, California; and in Seattle, Washington.
She served twice at The Salvation Army training college. Divisional appointments included Guard and Sunbeam Director in Northern California, Assistant Home League Secretary in Southern California, and Director of Women's Services and Home League Secretary in Cascade. She served at Western Territorial Headquarters as Territorial League of Mercy Secretary and as the World Services Development Coordinator. In 1976, she attended the Brengle Memorial Institute.
The Wisemans remained active after their retirement in 1986, conducting spiritual campaigns in corps and at adult rehabilitation centers. In addition, they conducted seminars on prayer and stewardship and gave Bible messages at officers' councils, camp meetings and senior camps. On behalf of the divisional commanders, they regularly visited each of the retired officers in the Southern California and Sierra del Mar divisions for 14 years. The couple also served as Interim Corps Officers at the Riverside (California) Corps and assistants at the Santa Ana (California) Corps. Donna Wiseman also taught a weekly Bible study at their home in Hemet (California) for many years.
Wiseman is survived by her daughter, Janet Fugate; five grandchildren and five great-grandchildren; and by Lt. Colonel Evelyn Hunter, who was adopted into the Wiseman family. She was preceded in death by her son, Paul Wiseman, in 2011, and her husband, Lt. Colonel Herbert J. Wiseman, in 2014.
A celebration of life service was held at the Hemet Corps, with Major George Baker, Sierra del Mar Divisional Commander, presiding.