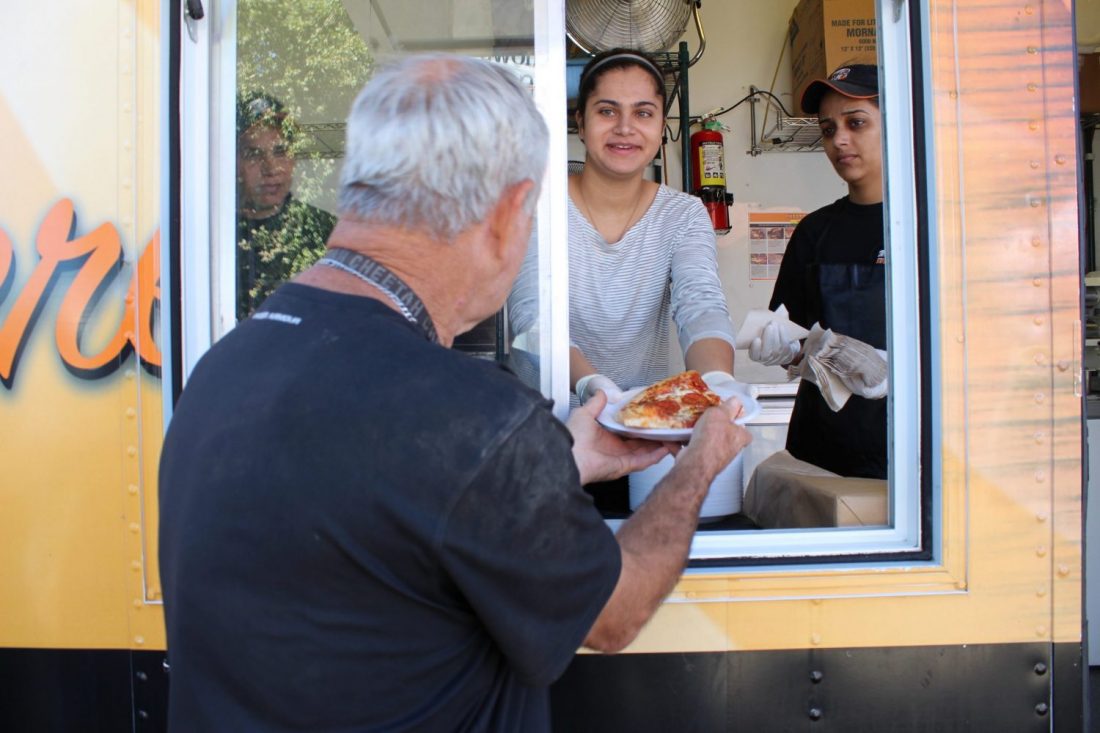 Little Caesars Pizza feeds love
More than 200 pizzas served to homeless individuals.
By Sydney Fong – 
Little Caesars Pizza showed a lot of love during a recent trip through Northern California. The pizza chain utilized its touring mobile kitchen truck called "The Love Kitchen" to serve meals to various shelters and programs specializing in homeless feeding. Two of the stops included Salvation Army sites: the Napa Corps and Yuba-Sutter's Depot Family Crisis Center.
"I really appreciated what Little Caesars did for us and the individuals we served," said Captain Carlos Souza, Yuba-Sutter corps officer. "They reached out to us to see if we wanted to do this, and of course, we said yes to this wonderful idea."
At each of the service events, The Love Kitchen prepared and served more than 200 meals of pizza. For each Love Kitchen feeding, local Little Caesars franchise owners and company regional offices donate all food and labor costs. An estimated 50,000 Little Caesars franchise owners and employees have volunteered their time over the years to support the program in their local communities.
"Little Caesar truly believes in giving back to the community," said Lisa Ruthve, Little Caesar Love Kitchen coordinator. "The Love Kitchen travels across the U.S. and Canada to help feed the homeless, hungry, and disaster victims. It truly is an amazing program to be a part of."
Established by Little Caesars in 1985, The Little Caesars Love Kitchen has fed more than two million people in 48 states and four Canadian provinces. The program has also responded to emergency disasters such as the recent tornadoes in Oklahoma, the hurricanes in the East and on the Gulf Coast, the site of the World Trade Center attacks on Sept. 11, 2001, and the 1995 Federal Building bombing in Oklahoma City.
"Today shows that a warm meal goes a long way in showing love and hope to folks who desperately need it," Souza said. "Judging by the happy smiles that I saw, this was a win-win for everyone involved."