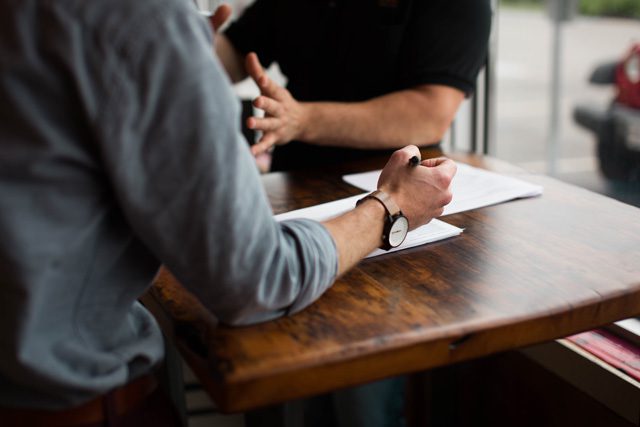 Lessons for lay leaders of a corps
 By Mike McVicker –
It's simple really: at all times, in all things, attempt, as much as is possible, to reflect Christ's love in all you do.
Yet, we're humans, so it's really not that simple. After years serving as the corps sergeant major at the Portland Tabernacle Corps, here are my "big three" lessons on leadership and then a few smaller thoughts. There's an importance to the order, I think.
First, seek wisdom and humility. I'm not intending to intimate that you aren't already doing this, but simply that I found it most helpful to pray, request prayer for myself, read the Bible more than I had prior to holding the position, and read other inspired materials regularly. Over the years that I filled the role, I was in way "over my skis" on multiple occasions and only came through because of the power of prayer—my own and those praying for me.
Second, love the people. Love all the people, even the tough ones—maybe especially the tough ones. Make an effort to get to know every one that steps through the corps' door. Meet all of them where they are and make an effort to know them and each of their family members. Develop relationships with everyone who will allow it. This is partly about being the servant; be willing to put them first. It's not about you, or the position, or the larger Salvation Army even; it's about them and their relationship to Christ and their connection to the corps. I found, with just a few unusual exceptions, most folks live lives full of turmoil or angst of some sort and desperately need a listening friend and an encouraging cheerleader. Participate in as much as you are able, even if only by participating by being present, because it is the setting for creating relationships.
Third, love the officers—they're people too. I worked with four officer couples and several assistants, and they were all completely different in personalities and skill levels. The one constant is that each one needed encouragement. Some needed encouragement to take a break every now and again, and others to step it up a bit; but all needed a friend with whom they could confide their fears and problems—a friend who wasn't another officer. It takes time together to build that trust and if it's like my experience, it will be to a different level with each one. There's also something to ponder in the fact that the officers are temporary members of your family—very important positionally, but also temporary. In the end, I always felt it more my responsibility to be the constant for the corps, not the officers, in an ever-changing world.
Further, I considered invaluable the experience of a few battle-worn vets within the Army family to lean on for advice over the years.
Through observation, it was confirmed that attitudes and behaviors will be caught—for better or worse. Each of us is able to impact the culture around us and the general behavior of the "family." Therefore, be intentional in thought and deed.
I remember feeling a sense of ownership of the place—not as a commandant, but more a caretaker—and was therefore at least partially responsible for the wellbeing of all those involved. It was kind of a "work like it was entirely up to me, and pray like it was entirely up to God" kind of thing (which, of course, it is).
When trouble arises, and it will, try to take the highest road possible. Pray, look to the long term, look to preserving the relationships, and look to encourage Christlikeness in others through your own words and actions.
These aren't new ideas and I know they aren't original to me, but they seemed to work out pretty well in my case.
Finally, don't forget to have a great time at it, too.