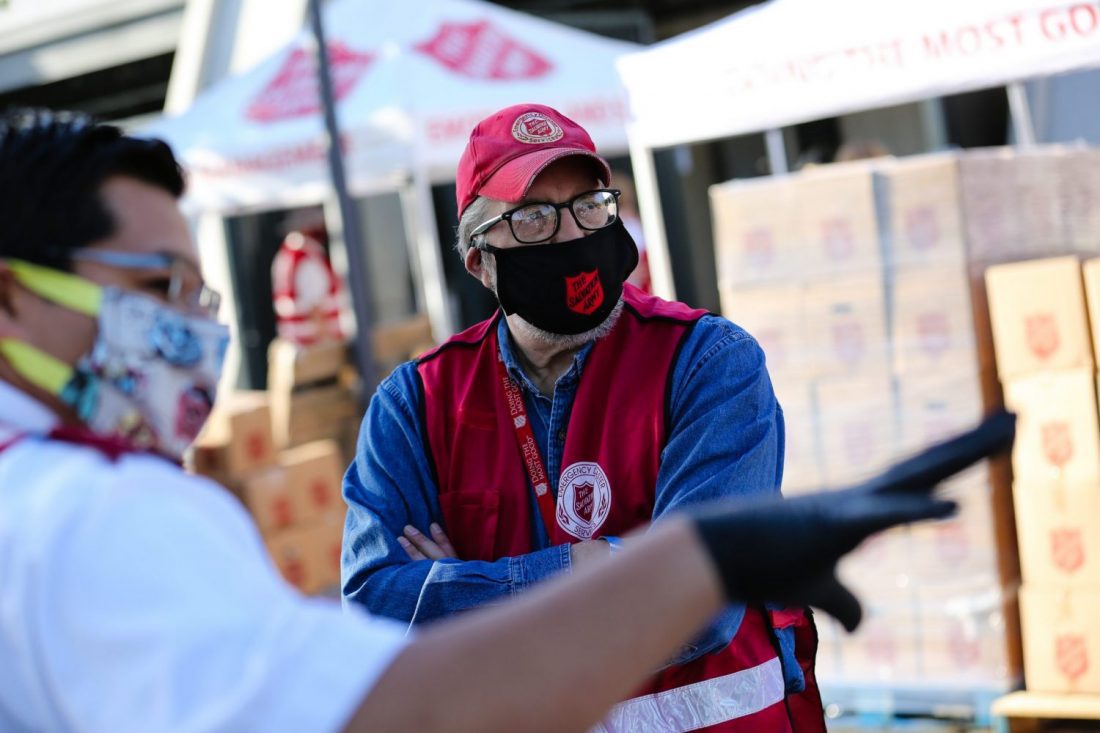 Lend a Hand
From General William Booth's 1910 address:
You don't demand a certificate of virtue before you drag some drowning creature out of the water. Nor the assurance that a man has paid his rent before you deliver him from the burning building. But what shall we do? Content ourselves by singing a hymn? Offering a prayer? Or giving a little good advice? Ten thousand times, no! We will pity them, reclaim them, employ them. Perhaps… we shall fail with many, quite likely. But our business is to help them all the same, and that in the most practical, economical, and Christlike manner. And, as there is nothing like the present, who in this company will lend a hand?
HOW TO HELP:
If you'd like to make a monetary donation, please click here to make a gift.
Text 'GIVE' to 52000 to make a $10 donation to The Salvation Army. This will automatically add a one-time donation to your next mobile phone bill.
For information about volunteering, please visit volunteer.usawest.org.
To learn more about how to support The Salvation Army's relief efforts, please click here.