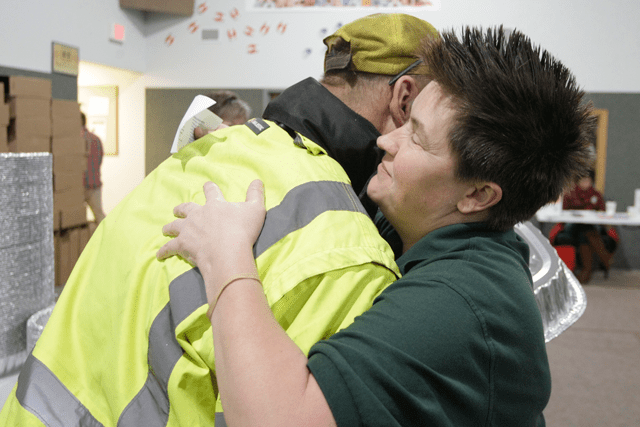 Learning to live for Christ
Two Salvation Army officers overcome addiction together to become faithful servants.
By Hillary Jackson –
If you were to ask Captains Jeff and Michelle Josephson 20 years ago what their life would look like today, they would probably tell you that they would be dead.
The pair, currently serving as Mat-Su Valley (Alaska) Corps Officers, spent years trapped in the dysfunctional cycle of addiction.
Michelle Josephson left her chaotic home at age 14 for a better life before becoming an alcoholic herself. Jeff Josephson had a 21-year meth addiction.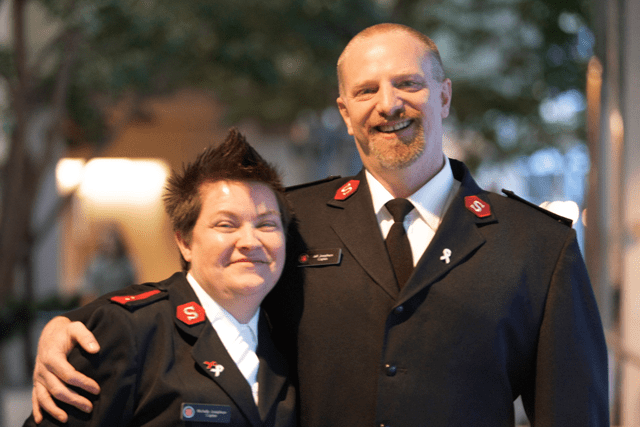 In 2002, Jeff Josephson was in jail for possession of a controlled substance and several other offenses. During this time, Michelle and their sons became homeless, living on the street until she could pass a urinalysis test to get into The Salvation Army's transitional living center in Medford, Oregon.
Once Jeff Josephson was released from jail, he joined his family there.
"Entering into The Salvation Army for both of us was one of the first times in our life that we really experienced genuine love," Jeff Josephson said. "They believed in us and because of that, we were able to believe in ourselves and change our lives."
The couple went through the center's programs for addiction and life skills and attended worship services. Together, they relearned how to live.
"[We were] learning how to stay away from the bad things and starting to cut people out of our lives that were bad influences," Michelle Josephson said. "It was a whole new beginning for us, learning how to be a family, how to be husband and wife and learning each other all over again."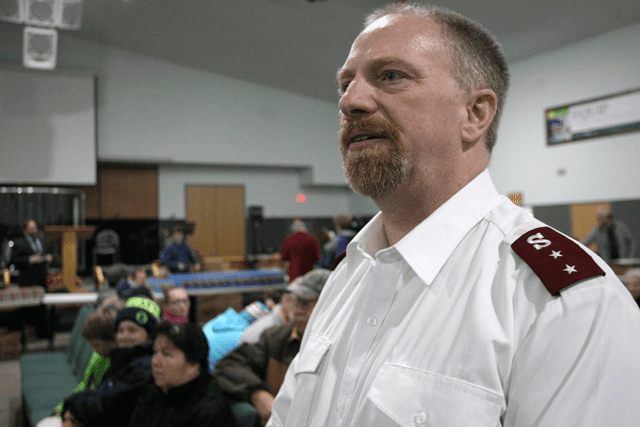 While the Josephsons made great strides in the 21 months they were in the program, Jeff Josephson had a looming court date for possessing a firearm that would come with a 15-year prison sentence.
His felon status made it hard to find work while he was waiting to go to court. Through the corps, he got a job painting a house belonging to the Corps Sergeant Major's sister.
The Corps Sergeant Major sat on the porch and listened to his complaints about the food at the shelter. After offering him a lemonade, he said, "Jeff, the anger that you feel right now and the frustration you feel right now…you're going to feel that way for the rest of your life unless you decide to do something about it."
He walked away, which only made Jeff Josephson angrier.
"When he came back I had calmed down a bit, and I asked him what he was talking about," he said. "He told me about Jesus and that I needed the Lord in my life. For the first time in my life, I shared many of the things that had happened in my life, the things that had led me to being an addict. And I couldn't even catch my breath. I couldn't breathe. There was so much coming out of me."
He accepted the Lord as his savior on the porch that day in April 2003.
"I called my wife, 'Honey, I'm going to give my life over to the Lord,'" he said. "She said, 'What does that mean?' I said, 'I don't know, but we're going to find out.'"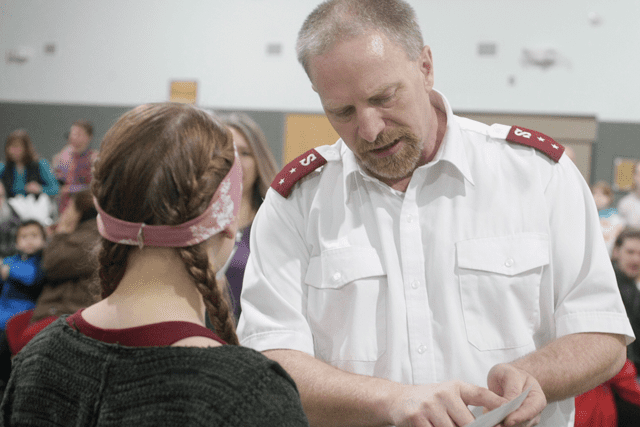 The time came for him to go to court, and he was prepared to plead guilty to the felony charge. He'd already told Michelle goodbye. When he arrived in court, the judge told him something unprecedented happened: The feds didn't want to pick up his case, so it was up to the local judge to decide.
He still entered his guilty plea and was sentenced to 10 months in the local jail, which he was able to serve in a transitional work-release center. There he participated in a new program that allowed him to work during the week and spend weekends at home with his family.
The Salvation Army brought him on as a maintenance man. Five days into the job, his background check came through, and because of his felon status, they let him go. Shortly after, he gave his testimony at a fundraising breakfast. Commissioner Kenneth Hodder, now Western Territorial Commander, who was the keynote speaker of the event, turned to the corps officer afterward and said, "Give that young man his job back."
They did.
After working as a maintenance man, he graduated to life skills attendant and case manager positions before eventually becoming the Development Director.
One day while he was driving, he felt called to become an officer. He went home and told Michelle that he was going to give his life over to the Lord again. It was a few weeks before Michelle felt called, too.
"I thought the Lord was plum crazy," she said. "I had always been a caregiver and a [Certified Nursing Assistant]. I never spoke in front of people. I wasn't that social or outgoing."
After wrestling with the Lord, Michelle got the clarity she needed. The next day she went into her job and gave her notice.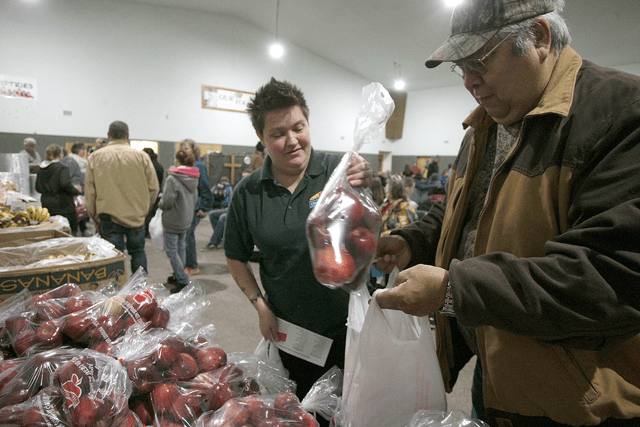 Once they were accepted into the program, they had 20 days to show up at the College for Officer Training at Crestmont in Ranchos Palos Verdes, California.
The Josephsons were commissioned in 2010, and promptly sent to Homer, Alaska, where they served four years before moving to Mat-Su Valley, where they have also served four years.
Mat-Su Valley is Alaska's fastest growing community, with the Mat-Su Corps currently occupying a former furniture store that has living quarters. The Josephsons are raising funds for building updates and are involved with many local programs.
Recently, Jeff Josephson saw Hodder from across the street at a Salvation Army gathering, and was overwhelmed.
"I went running up to him…I could hardly breathe," he said. "I was crying…He probably thought some crazy man was attacking him."
He later wrote Hodder a letter to explain who he was and why he was so emotional when they met.
"Words can't express the gratitude I have for The Salvation Army and for the life that they helped us get away from," he said. "I don't even try to tell anybody anymore. I'm just going to show [them]. We fight for the people that the Lord puts in our hands. We fight for the Army every place we're put…We just fight for good. And that's what we're going to do and hope and pray that what we do honors God and honors The Salvation Army and honors the chance that all those people took on us as we transitioned from a life of addiction and drama into what we have now."