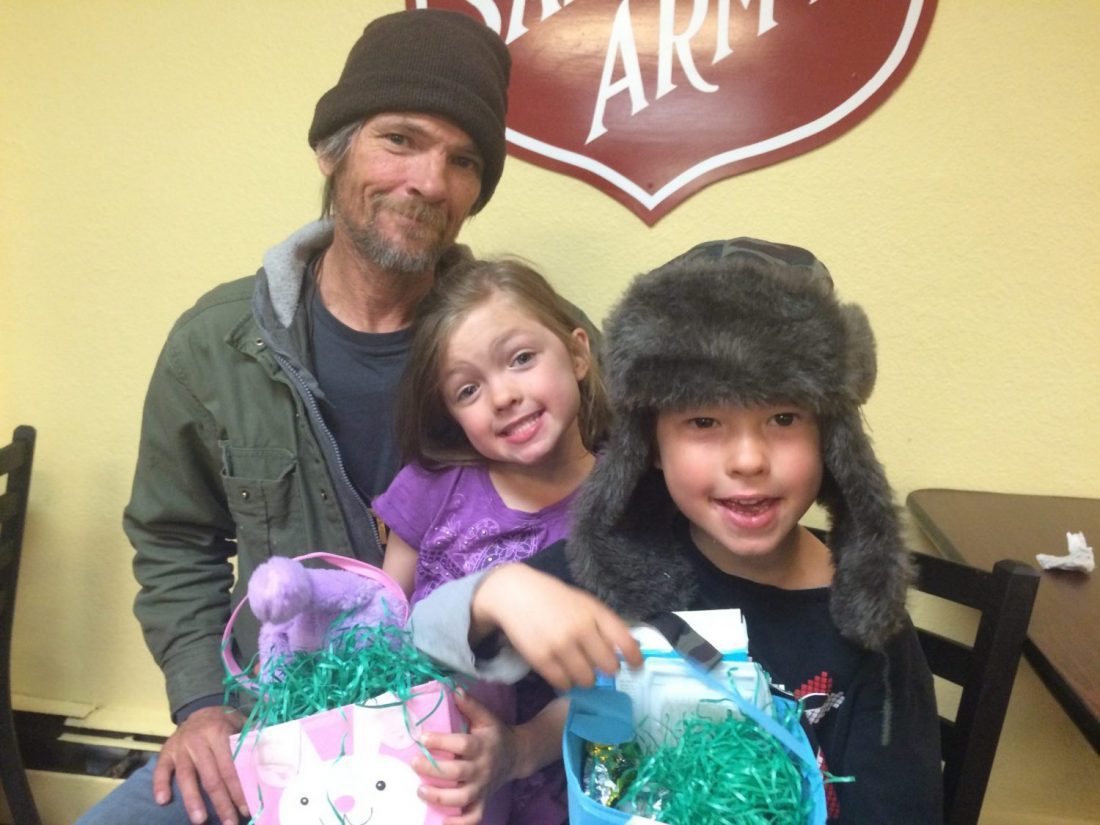 Learning life skills at Denver's Lambuth Family Center
By Tahreem Pasha-Glenn –
In Denver, Colo., 64 percent of the homeless population are people in families with children. Darren is one of them.
This past Easter, Darren celebrated one year of sobriety at the Intermountain Division's Lambuth Family Center, a short-term housing facility where Darren found the structure and accountability that he needed to make a change.
Darren started using alcohol and drugs early in life. For a long time, his habit was nothing more than a recreational hobby, something he did to relax and pass idle time. He owned a successful tree removal business with his brothers, maintained a stable household, and took care of his family which included his wife and 3 daughters, now 26, 25 and 23.
But in 2003, he lost his wife of 15 years to a rare form of bone cancer. The news was hard on everyone, but Darren's world collapsed. Lost in grief and suddenly raising three young girls alone while finding ways to pay off insurmountable hospital debt became overwhelming. "I slept a lot. I didn't know what to do," Darren said. In the beginning, people in his community supported him, but when that support began to fade, his substance abuse escalated.
At 45, life spun out of control when Darren found out that his girlfriend of a few months was pregnant with twins. When the children were 10 months old, their mother abandoned them and Darren took the sole responsibility of raising them. He was heavily dependent on drugs and alcohol, homeless and raising two young children on the streets. He knew his circumstances wouldn't change unless he got help. He was spending nights with his children in churches, alleyways and parking lots. On colder nights they would huddle together and go back and forth in the train. It took him three more years to get the motivation to get help he needed. "I knew in my heart that I couldn't do this to my children – something had to change or I would lose custody of them," said Darren.
Indeed, 2016 has been a life-altering year for Darren. With support he's received at the Lambuth Center, he's finally been able to open a bank account, fix his credit, has a roof over his head and humbled himself so that his pride doesn't overtake his desire to seek help. He is taking financial literacy courses and parenting classes. He knows life has given him a second chance at parenthood. His two youngest children, Lilly and Josh, have a much better father around than his older three daughters did.
When asked how he now deals with life when things get overwhelming, he pulled out his little pocket Bible and quoted, "And not only this, but we also exult in our tribulations, knowing that tribulation brings about perseverance; and perseverance, proven character; and proven character, hope; and hope does not disappoint, because the love of God has been poured out within our hearts through the Holy Spirit who was given to us." (Romans 5:4)