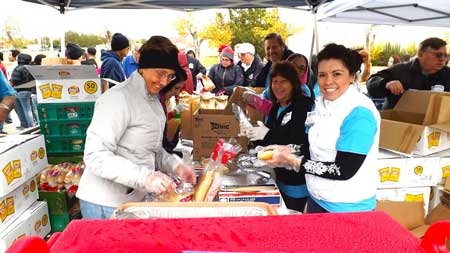 Las Cruces welcomes Convoy of Hope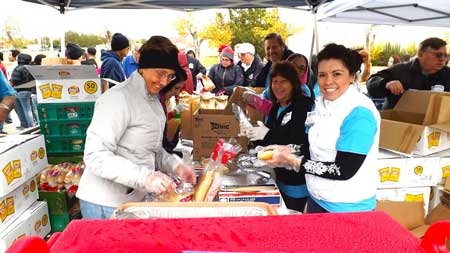 Event provides resources to over 5,000 people.
By Corrin Perry
Over 1,000 volunteers crowded the Las Cruces Convention Center in New Mexico for the Convoy of Hope event that provided necessities from groceries to haircuts and health screenings to more than 5,000 people in need.
"To see thousands of people standing in the cold and drizzle for hours on end, really showed the reality of the poverty in the city of Las Cruces," said Captain Scott Schneider, Las Cruces corps officer, whose corps helped distribute refreshments to attendees. "These people are really in need."
Convoy of Hope is a collaborative program of churches, businesses and organizations that hosts events for those in need as well as feeding initiatives to help on a global level and worldwide disaster response.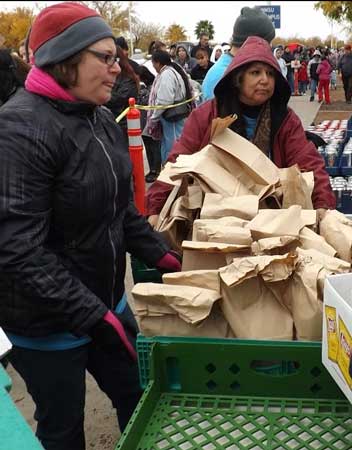 For this event, area business donated groceries, haircuts, coats and shoes, along with free health screenings, a job fair and prayer. A kids' zone included sumo wrestling, jousting, face painting, bouncy houses and relay races. A live band performed and local radio stations broadcasted the event.
A Las Cruces Salvation Army emergency disaster services canteen provided coffee and hot chocolate, and served 6,480 hotdog meals to attendees.
"It was so neat to see people surprised that the meal was free," said DeeDee Varner, a Salvation Army volunteer. "It made me happy to hand a free hotdog to so many people that had an extra happy surprise that they didn't have to pay."