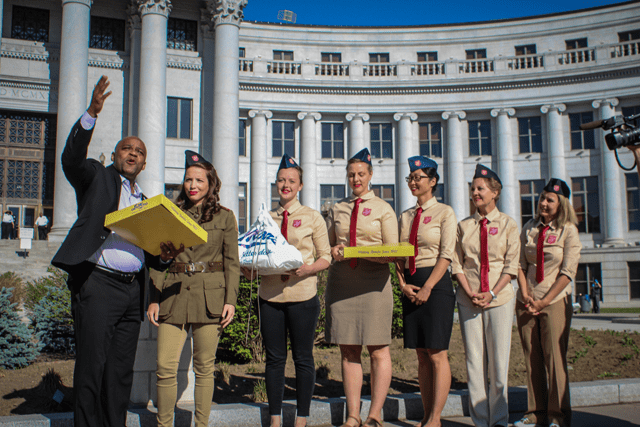 LaMar's drops donuts from a drone for Denver mayor
By Tahreem Pasha-Glenn –

National Donut Day celebrations started early in Denver with a special donut delivery as LaMar's Donuts used drones May 31 to serve donuts to Denver Mayor Michael B. Hancock, first responders and community.
National Donut Day is celebrated on the first Friday of June and honors the work of the "Donut Lassies," who fed the tasty confection to American soldiers during World War I. "Though we have moved past the great world wars, The Salvation Army continues to remember and stand alongside those who fought—just as the original Donut Lassies stood with our men on the frontlines of battle," said Divisional Commander Lt. Col. Dan Starrett. "The Lassies can-do spirit lives on in the work we do every day."
Last year alone, The Salvation Army helped over 305,000 individuals in Colorado alone.
From shelters and after school programs to emergency response and recovery programs, the Army continues to provide care and comfort to those who need it most.
On Donut Day, June 2, in Denver, everyone is invited to enjoy a free donut and donate to a Salvation Army kettle with 100 percent of the donations going back to support Salvation Army youth programs.