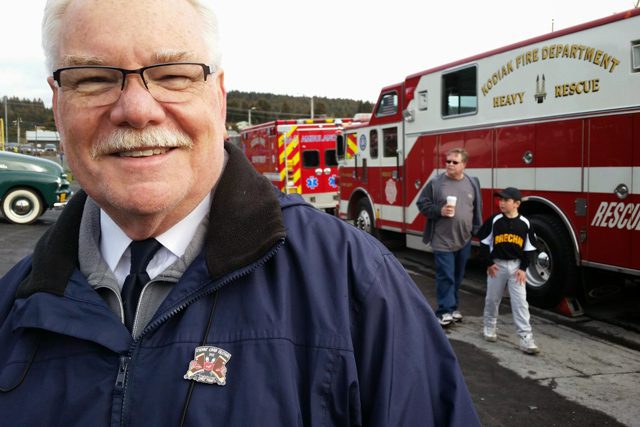 Anchorage Corps brass ensemble ministers in Kodiak
Salvation Army band members perform at annual Crab Festival.
The Salvation Army in Kodiak, Alaska, brought something new to its remote community—a band.
Located in an island community known mostly for grizzly bears and fishing, the Kodiak Corps doesn't have its own band yet, so Corps Officers Majors Michael and Jennifer Bates invited the brass ensemble from the Anchorage Corps to perform at the Kodiak Crab Festival.
Playing favorite tunes including "Onward Christian Soldiers" and "This is the Day," the brass band brought new attention to the Kodiak Corps' booth at the community event. Named for the once plentiful Kodiak King Crab Fishery, the annual celebration is organized by the local Chamber of Commerce.
The six-member ensemble also marched in the Crab Festival Grand Parade. "We were not just a band in the parade. We were the only band in the parade," said Alaska Divisional Commander Major George Baker. "So we definitely got people's attention."
Local corps members including Gary and Sue Byers shared coffee and doughnuts with fair-goers, and welcomed the band with kindness and homemade food. Gary Byers rode in The Salvation Army vehicle following the band in the parade.
Band members played through windy 40-degree weather with the help of gloves, space heaters and coffee from The Salvation Army booth. Meanwhile, fellow music lovers offered compliments and asked questions.
Jon Tollerud led the band and played cornet, with Baker on flugelhorn, Daniel Tollerud on euphonium, Service Extension and Emergency Disaster Services Director Jenni Ragland on E-flat horn, Communications Manager Sonya Senkowsky on baritone, and Chris Floyd on tuba.
The ensemble shared in both celebration and sadness during their time with the Kodiak Corps, as they unexpectedly helped give a final sendoff to longtime member Gary Byers, who had been ill. As it happened, his day in the parade was to be his last, as he was promoted to Glory not an hour later. Despite the grief that followed, Sue Byers' was resolute that her husband had "died doing what he loved."
The event "was a blessing to many people," said Major Jennifer Bates. "It was our vision, to spread the gospel of Jesus Christ during Crab Fest, and I believe that God has honored that request."