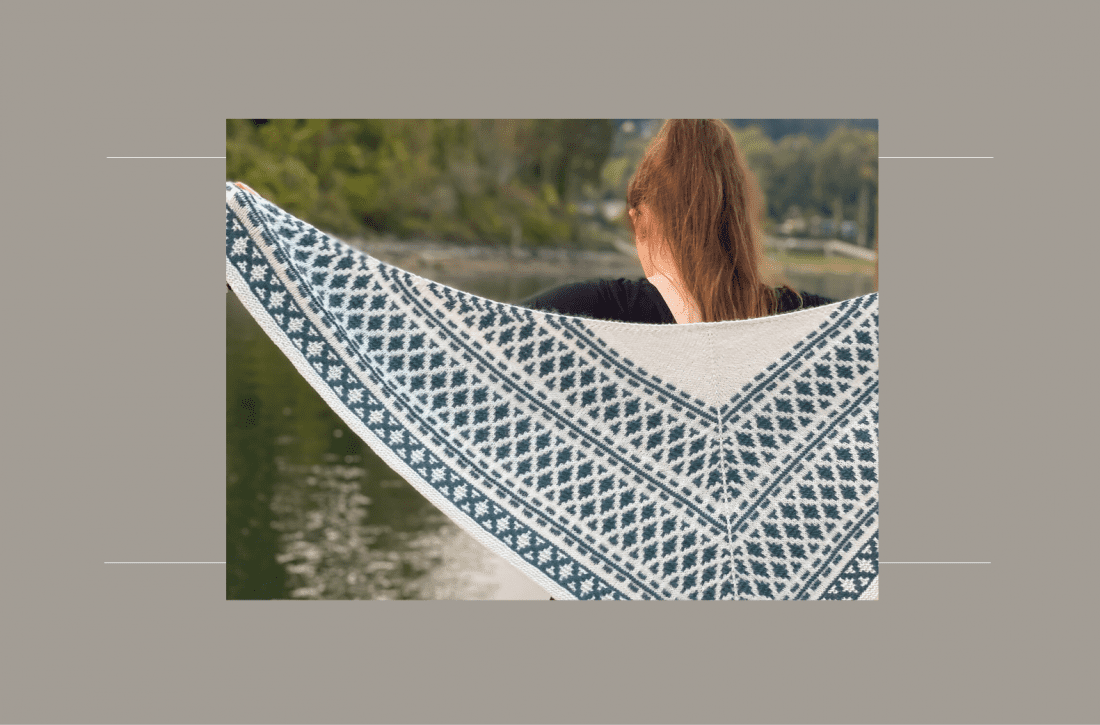 Knitting pattern fundraiser helps survivors of Oregon wildfires
When wildfires raged, small business owner Kay Hopkins had to do something to help
When the winds picked up in Oregon during the fall of 2020, Kay Hopkins worried about trees falling in her yard. Her concerns grew, though, as the real threat emerged—wildfires raging throughout the state, in what became one of Oregon's worst fire seasons ever recorded. Over 2,000 fires ignited, killing at least 11 people, burning more than 1 million acres and destroying more than 3,000 buildings. The high winds fueled the out-of-control blazes.
Eventually, Hopkins and her family evacuated their home in Lake Oswego, Oregon. They stayed with friends for several days until the immediate danger passed. Before her own home was at risk, Hopkins' primary concern had been eight of her brothers who still lived in her nearby hometown of Scotts Mills, Oregon. 
She said she knew that at least one of them had evacuated and then gone back in with construction equipment to help fight the fire. Then she received a photo of her youngest brother, Scott, heading into the flames on a bulldozer—a photo featured in a story in the Oregonian that tells of how community members banded together to help firefighters save the town.
She was grateful that she was able to return home, knowing other people had lost theirs. She wanted to help, so she turned to what she knows best, Knit for the Soul, the small knitting pattern business she runs. The move would go on to make a difference for The Salvation Army's Emergency/Disaster Services in the Western U.S.
"I can't run a dozer, but I would like to help and I'm hoping that maybe you would like to, too," she wrote in the October issue of the Knit for the Soul newsletter. "I'm inviting you to a Wildfire KAL [Knit-A-Long] and fundraiser to benefit those in need from the wildfires. I will donate proceeds from the pattern sales and we all get to knit together." 
Hopkins wasn't sure what to expect from the fundraiser, which featured two of her designs in November and an Advent sale in December. 
"I was happy to donate 50 percent of the sales off of those designs and also to pass along contributions from knitters and yarn companies who chose to donate their Advent sales discount to help with wildfire relief," she said.
She was amazed by what happened. "People really stepped up," she said. "The cool thing is that a lot of people—knitters, yarn companies, yarn shops—were trying to figure out how to help and they were able to do so by participating in this. Some yarn companies also donated directly."
For a small, home-based business, the fundraiser's impact was huge.
"People as far away as northern Europe and South America contributed—one pattern purchase at a time with people directing their donations via a purchasing code."
Her endeavor raised almost $5,000 for fire relief efforts on the West Coast, with most of the funds going to The Salvation Army, an organization she knew would use every dollar for its specified purpose.
When Hopkins reached out to The Salvation Army's Cascade Division (which includes Oregon) for help in transferring the funds, she reached Eleanor Ray, Digital Media Manager and Volunteer Coordinator for the division.
"This is absolutely amazing and is such a creative way to raise funds," Ray said. She reminded Hopkins that 100 percent of donations made to The Salvation Army for a disaster go to disaster survivors, so Hopkins' efforts have a direct impact on people's lives.
"Thank you for bringing hope to those in Oregon," Ray said.
Of the $5,000 raised, $2,500 went to The Salvation Army in Oregon, $475 to the Army in Washington and $800 to the Army in Northern California, with the remainder going to a few other local organizations.
Hopkins' small, home-based business was able to impact people within three divisions of The Salvation Army's Western Territory. How her efforts influence others matters to Hopkins. "I like to think that by sharing my designs, I am spreading blessings and cheer around the world as people make them."
---
Do Good: