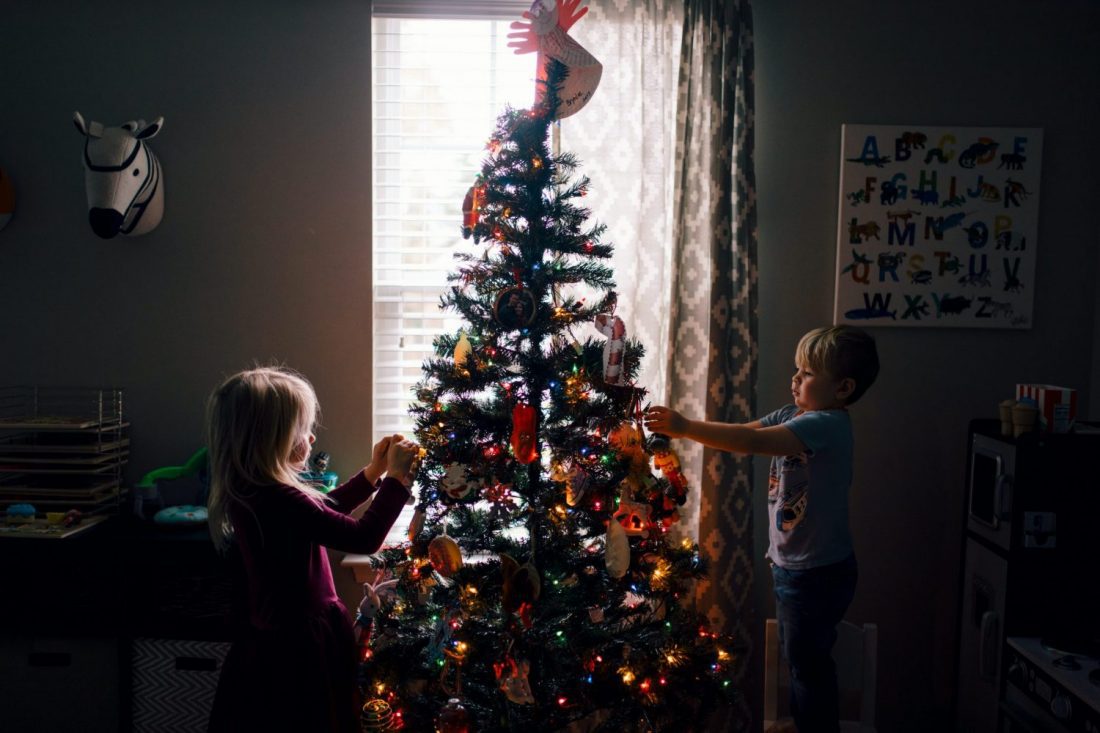 Here's all you need to live life differently this Advent
I don't know about you, but in the middle of a pandemic, with four kids engaged in distance learning at home and a full work schedule during an already busy season, I find I'm unusually overwhelmed, tired, anxious and feeling the strain of too many "to-dos."
With a real absence of quiet in my life, I've come to covet my quiet time. Time set aside early in the morning to draw near to Jesus, seek him in the stillness and let him speak his reality over mine. If I don't get this time in, I find I'm usually out of sorts by 8 a.m., frustrated with one of the kids, rushing out the door and hurrying onto the next thing with no semblance of peace in sight. 
Spending time with the Lord each day is a staple part of my routine, but it is far from just routine. It allows me to acknowledge where I am at before the one who sees me and knows me.
This first week of Advent is all about hope.
One of the questions from the Little Do Gooders Guide to Advent that will pop-up each week is simply this: "How are you feeling today?" I love this question because it invites each of us to really take stock and answer honestly. By nature, we often answer "I'm fine" or "I'm good" when asked how we are. But when we're being honest with ourselves and with others about how we're really doing, we create space for the Holy Spirit to encounter us and begin to speak his life into us. 
During the past few months, you may have found yourself feeling hopeless or hurt. Uncertain or afraid. Wanting to see the light at the end of the tunnel, hoping the news will tell us something different than the day before. Maybe you're waiting for a cure, a solution, resolve, rescue, or some good ol' good news. Well, I've got Good News. 
This season, these weeks leading up to Christmas Day, are all about anticipation and waiting … and all about the Good News that is Jesus himself is all of these things: The Cure, The Solution, our Resolve, our Rescue and our Good News.
Our greatest challenge this Advent season will not be finding time to shop the best cyber deals. Our greatest challenge will not be cutting carbs during the most wonderful time of the year. Our greatest challenge will not be sprinting through the season unscathed by the demands of our work and home lives. Our greatest challenge will be choosing to make time and space for Jesus to truly be King over all that consumes us—be it worry, fear, anxiety, doubt, busyness or anything else. He has come as our hope beyond the here and now.
1 Peter 1:3 describes Jesus as our Living Hope. And while many of our circumstances remained unchanged, while we continue to juggle full lives, full families and full schedules, and while each day holds within its balance what is entirely uncertain and unknown, Jesus himself is the fulfillment of God's every promise to his people from Eden to eternity. From beginning to end, from cover to cover—Jesus himself is our hope and all we need to live life differently during crisis, busyness and even a chaotic Christmas season.
So, how are you doing today? Sit. Reflect. Take stock. Be honest. And invite the Holy Spirit and Jesus himself to speak into your being and draw close during this Advent season.
"Now glory be to God, who by his mighty power at work within us is able to do far more than we would ever dare to ask or even dream of—infinitely beyond our highest prayers, desires, thoughts, or hopes" (Eph. 3:20 TLB).
---
Do Good: