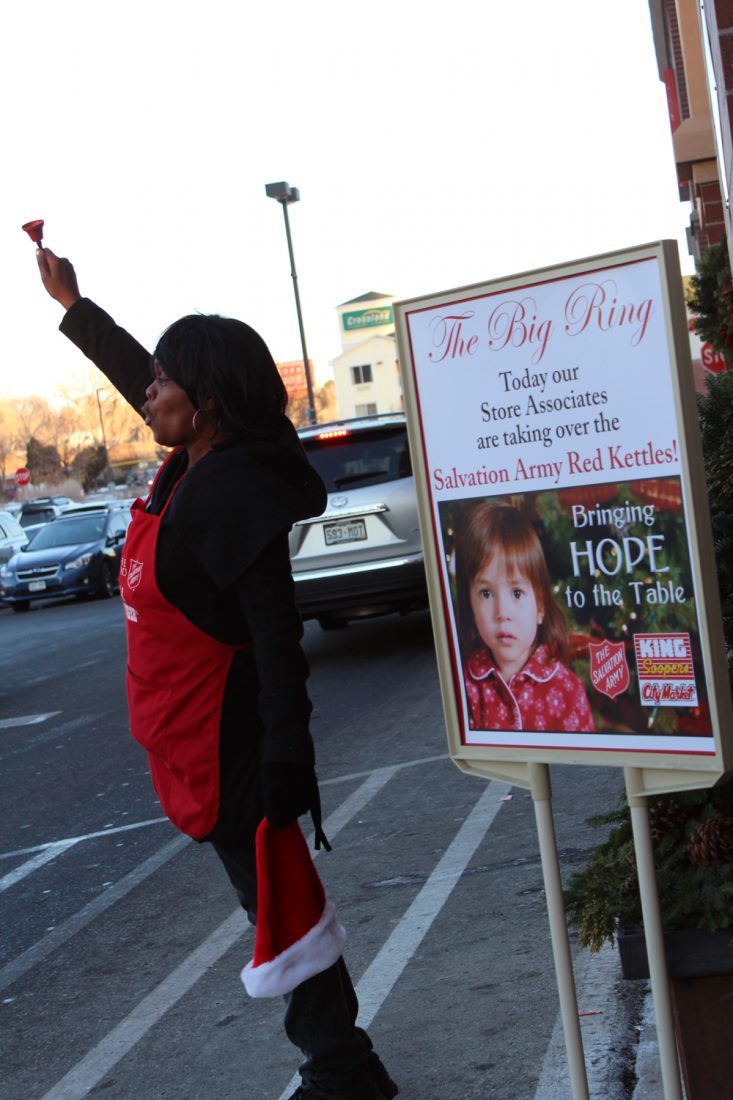 King Soopers takes over kettles
Night of bell ringing is the largest Salvation Army red kettle takeover nationwide.
King Soopers & City Market employees at 144 store locations rang in the season of giving Dec. 11 with The Big Ring—a day of corporate-wide employee volunteerism with The Salvation Army's 123rd annual Red Kettle Campaign.
During The Big Ring, King Soopers and City Market employees took over the red kettles from 3-7 p.m., volunteering as bell ringers in support of The Salvation Army's holiday fundraising campaign.  This new partnership between The Salvation Army and King Soopers is the largest corporate red kettle takeover in the nation.
"Their support has allowed us to be there for the community in so many incredible ways over the years," said The Salvation Army's Lt. Colonel Dan Starrett on the organization's partnership with King Soopers.  "We are so grateful and amazed that King Soopers is taking on The Big Ring across all locations—Colorado, Wyoming and even into New Mexico."
With The Big Ring, The Salvation Army and King Soopers celebrate a new venture in a relationship that covers more than 50 years of philanthropic collaboration.
See more about the Red Kettle Campaign in "Behind the kettle," a look at the people and process that bring The Salvation Army's most extensive fundraiser to life.