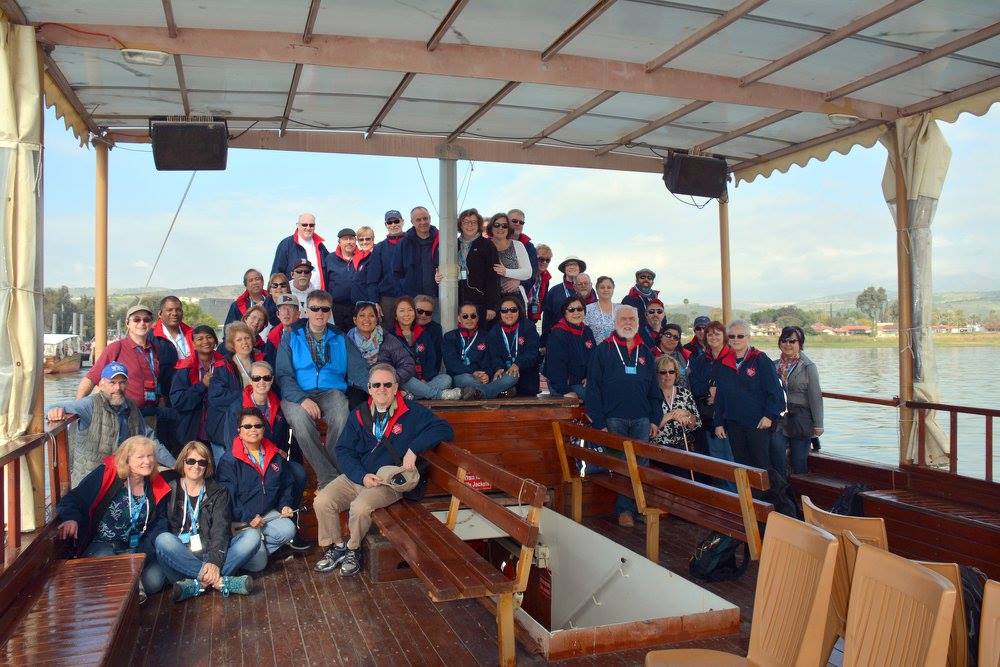 Journey of a lifetime
Western officers tour the Holy Land.
"We're having such an amazing time!" Major Beryl Pierce posted on Facebook during the annual Holy Land study tour. The territorial education department arranges the excursion for Salvation Army Western Territory officers to enhance their biblical knowledge and draw them closer to God.
This year's group of 41 delegates, plus leaders Majors Jeff and Eloisa Martin, Western territorial education secretary and assistant personnel secretary, respectively, spent two weeks visiting historic sites including Nazareth, Capernaum, Mt. of Beatitudes, Sea of Galilee, Masada, Dead Sea, Jerusalem, Bethlehem, Colossae and Ephesus.
"[We] were truly overwhelmed and blessed by these experiences, as they opened our eyes to Scripture in a whole new light, Major Tory Ross said. "We walked miles on end to see places where Jesus and His disciples passionately preached the word of God in an effort to reconcile the world into a relationship with God."
Group members placed prayers at the Wailing Wall, walked in the Garden Tomb, and witnessed baptisms in the Jordan River and people floating on the Dead Sea.  
"Although we walked many miles on this trek, it was clear that the disciples walked hundreds of miles, as well as traveling by sea to ensure that God's message spread throughout the world."
They could see the  success of the disciples' efforts by the number of pilgrims from all over the world.
"Visitors represented different denominations, races and cultures, but the Christian songs sung in various languages flowed with the same message of love," Ross said.
Devotions presented by Colonels Doug and Colleen Riley during the last leg of the journey challenged the group to reflect upon their experience in the Holy Land–to process how God was speaking to them about the trip and how they might share the experience once they returned home.
"Relationships were cultivated, friendships were developed, and at the end of our journey we knew that we would be forever changed for the glory God," Ross said. "My prayer is that we would remember a theme for our journey from Psalm 18:28: 'You, O LORD, keep my lamp burning; my God turns my darkness into light.'"