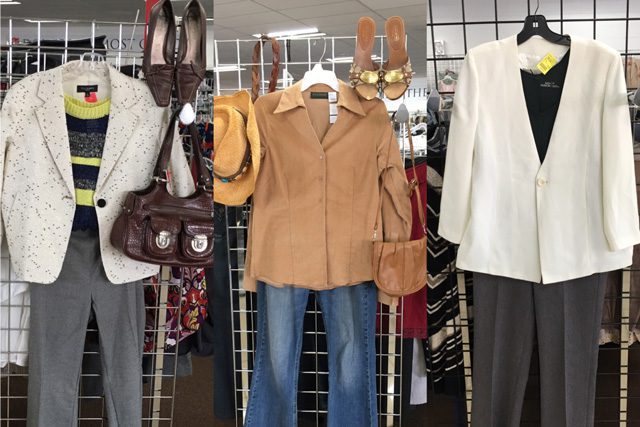 Interns improve the thrifting experience
New internship pairs fashion students with Salvation Army thrift stores
By  Hillary Jackson –
Walking into a thrift store can be overwhelming. With so many items on display, it can be hard to figure out what to buy.

This can be problematic when it comes to sales, especially for The Salvation Army's Family Stores. Proceeds from thrift stores fund the Army's Adult Rehabilitation Center programs, which provide six months of free local substance abuse rehabilitation to more than 150,000 people across the country each year.

That's why a new internship program in San Diego, California, aims to pair creative degree-seeking students with a thrift store in order to create a better customer experience.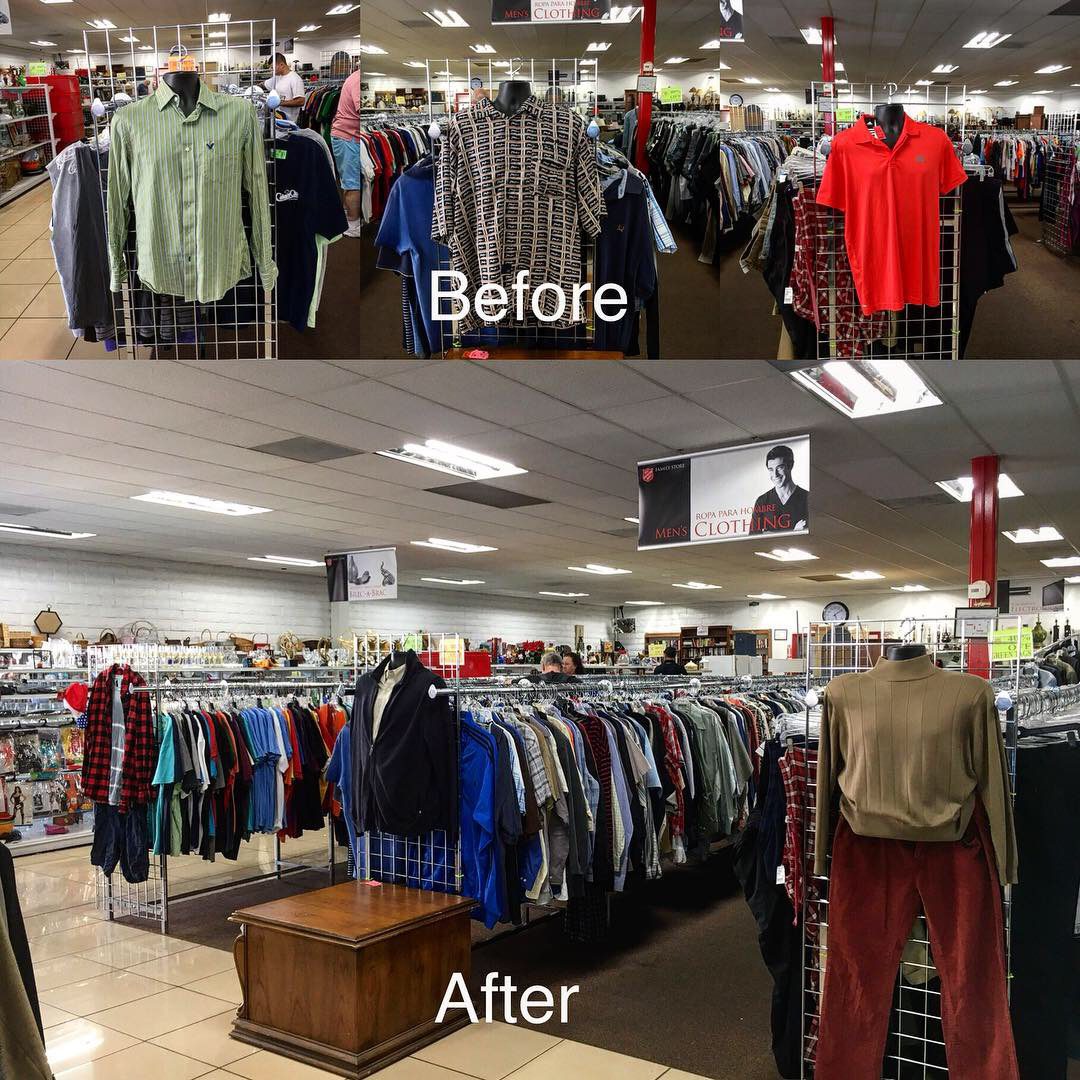 During the internship, students create eye-catching displays and provide ideas on how to utilize items commonly found in the Army's stores in unique, repurposed ways while building their portfolios and earning college credit or community service hours.

Community Relations Manager Keri Morgan came up with the idea while pinning ideas on Pinterest for store flyers and workshops.
"I was pulling from what I could find on the internet as resources and compiling them into lists, and I was like, 'Why don't I find expert that would want to do this?'" Morgan said. "What better way than someone looking to gain work for their portfolio than college interns?"

Morgan met with internship coordinator Dr. Pavel Consuegra, who is a part of the Mesa Work-Based Learning team (WBL), along with Katlin Choi and Shawn Fawcett at San Diego Mesa College. After reaching an agreement, Morgan received interested students right away and attended the college's internship fair.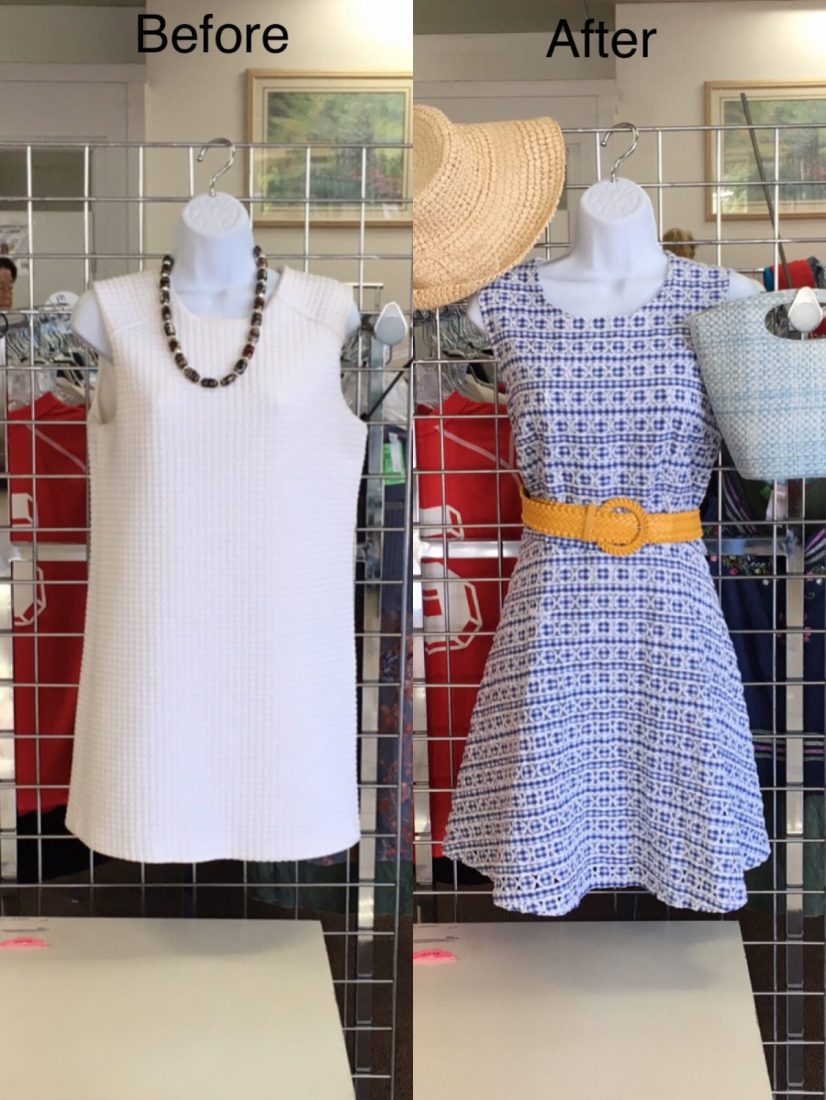 "The internship program with The Salvation Army is contributing to bridge students' educational learning with valuable real-work experience," Consuegra said. "This internship program is providing the students with more technical skills, increasing their future employability, reducing the skills gap and facilitating more equity and social mobility opportunities."
Geared toward students studying fashion, textiles, visual merchandising and interior design, an intern's responsibilities can include hosting regular workshops, like "How to Style Shelves"; creating flyers to be placed near displays to spark interest, like "Repurposing Baskets Around the Home"; and designing and implementing organized displays throughout the store.

While the program is still in its beginning, Morgan hopes other cities will be able to replicate it.
Intern Grace Zheng studied environmental studies at the University of Pennsylvania before becoming a fashion design student at San Diego Mesa College.
"I later got into fashion because I am passionate about reducing waste coming from fast fashion and consumerism," Zheng said. "The thrift stores that The Salvation Army run fit into my mission statement."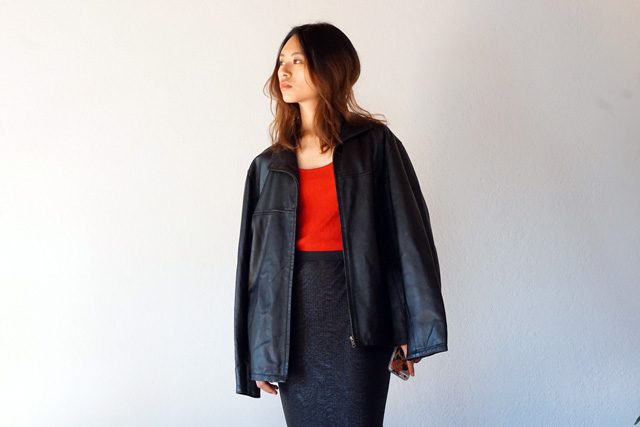 When Zheng's in the store, she sets up and maintains displays, and has found the most effective displays are end caps, so far. She also takes photos with the off-rack clothes and posts them to her Instagram (@sleevegrace) to raise awareness of waste and encourage people to visit the store often.

"Now that I know more about The Salvation Army, I appreciate its thrift stores more," Zheng said. "As the millennials are paying more and more attention to the environment impact of fashion industry, The Salvation Army thrift stores are in good positions to connect with them."