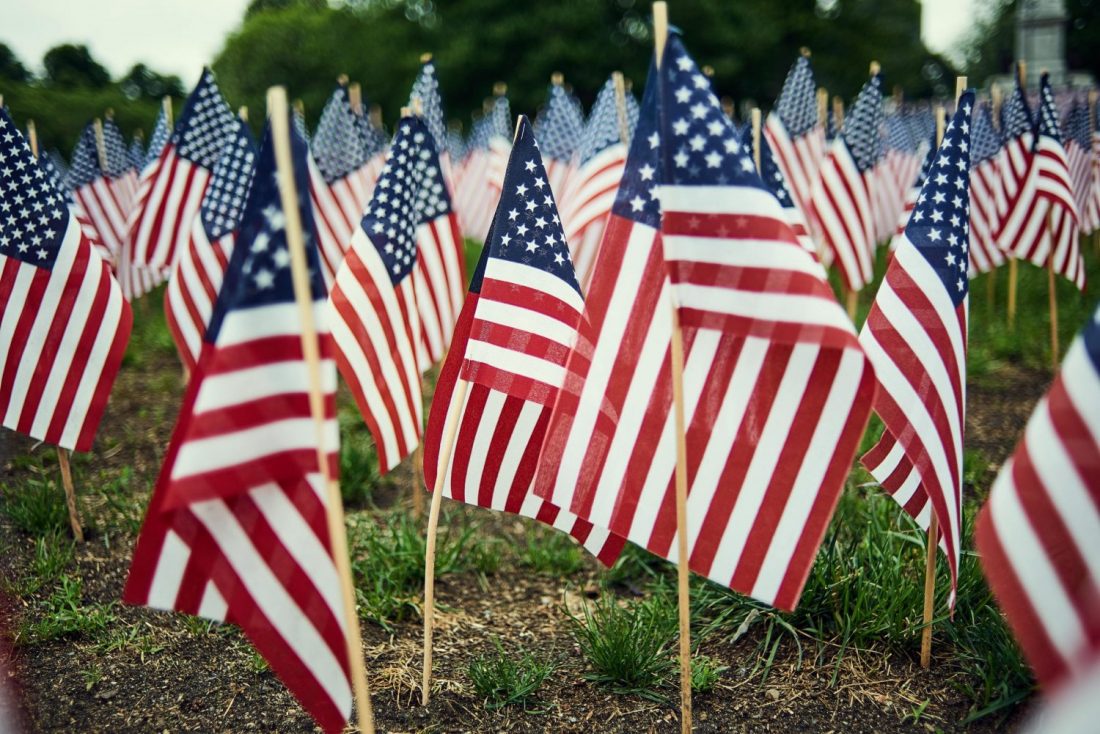 Honoring lives etched into mine this Memorial Day
By Lisa Brodin Smith, Lt. Colonel –
Lulu Turner Landon. David Longden. Eugene Landon. Cora "Poe" Hogan. George Washington Landon. All these names are so familiar to me, yet I've never met any of the souls to whom they belong.
The holiday we now celebrate as "Memorial Day" started out as "Decoration Day" and dates as far back as the Civil War, instituted to remember and honor those who gave their lives for their country. As a child, I knew that for my family—at least those residing in the Pacific Northwest—it also served as the perfect opportunity to gather together for a potluck picnic and to honor and remember beloved family members who had gone before.  
Most every Memorial Day of my childhood, we loaded up the station wagon and traveled to Oregon cemeteries, where I would view these names of my ancestors and other family members etched into the stones marking their final resting place. Upon each grave we would place irises and pink roses, freshly cut from the gardens of my aunts and grandmother, while sharing stories from years long past.
During those cemetery visits, I remember my grandmother sharing about her father, Eugene, who was a fiery preacher. Later, back at her house, she dug out a worn old black leather Bible. "This was his preaching Bible," she explained, "and when he preached, he would only use stories and illustrations that also came directly from the Bible." My great-grandfather passed on his love for the Word of God to his daughter, my grandmother, who served many years as Corps Cadet Guardian and Adult Sunday School Teacher at the Portland Tabernacle Corps. Eugene's legacy played a large part in shaping me into the Salvation Army officer and preacher I am today.  
Proverbs 10:7 tells us "the memory of the righteous is a source of blessing," so we make time to intentionally remember those who have gone before us and honor their lives and service, for we "stand on their shoulders," inheriting the godly foundation they have laid for us. This year, on the Sunday before Memorial Day, Salvationists around the USA Western Territory will gather together, many in memorial parks and cemeteries, to worship the Lord and honor the memory of those comrades recently promoted to Glory.  
One Sunday afternoon as a new lieutenant, while eating lunch at a restaurant with my husband after church, our table server approached us and announced, "Your meal has been paid for by another guest." Scanning the crowd of diners, we did not recognize anyone. We realized that someone must have noticed our Salvation Army uniforms and, because of the faithful and impactful ministry of someone else, had given us this generous gift. We were humbled and grateful as it became clear to us that we were building on ministry foundations laid by others. I remember asking my husband, "I wonder whose lunch we might be 'buying' one day because of the faithful service we are giving today?"
Sara Groves sings about this very principle in her song "Generations":
Remind me of this with every decision:
Generations will reap what I sow,
I can pass on a curse or a blessing
To those I may never know.
Lulu, David, Eugene, Cora, George. Their names aren't merely etched in gravestones. Their very lives have been etched into mine as I have been influenced for good through their Christlike character, loving actions and commitment to Christ.
I sometimes imagine that day in Glory when I will finally meet them face-to-face. Of course, they won't recognize me, for they never knew the little girl who decorated their graves year after year. I will simply tell them I am Eugene's great-granddaughter, just one member of a generation who reaped the harvest of all they had sown.