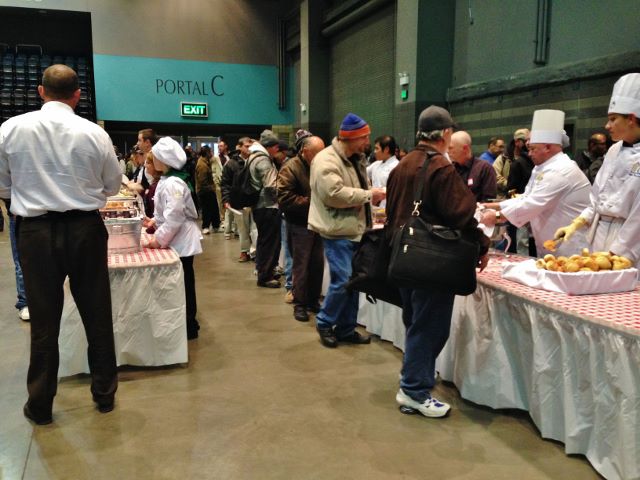 Reno Corps serves at Project Homeless Connect
The Salvation Army Reno Corps brought a canteen to serve coffee and hot chocolate to the men, women and families waiting in line outside of last week's Project Homeless Connect at the Reno Events Center in downtown Reno.
Since its establishment, the Nevada Homeless Alliance has helped plan 22 Project Homeless Connects. In the last five years alone, these events have assisted more than 15,000 homeless clients in accessing resources and services. This event directed individuals and families experiencing homelessness to free services such as medical care, social services, housing information, and quality of life services such as haircuts and massages.
"It was just one day for them, but I was moved by my experience and it will change me forever," said Robert Freeman, part of the Men's Fellowship Team that served coffee to those waiting in line. "Food comes and goes but hope is what we all need. God gave me more than I gave out."
The canteen served until about 10 a.m., then came back before the doors opened for the 16th annual "Feed the Hungry Feast," which happened later that night. The Salvation Army, in partnership with the Safari Club International Foundation, has helped bring this event to Reno since 1998. This year, Reno Corps members joined to provide meals as well as gifts, coffee, conversation and music to those in attendance.
"It was good to be there at the table," said Community Care Ministries member Catherine Armatage. "People just wanted someone to talk to."