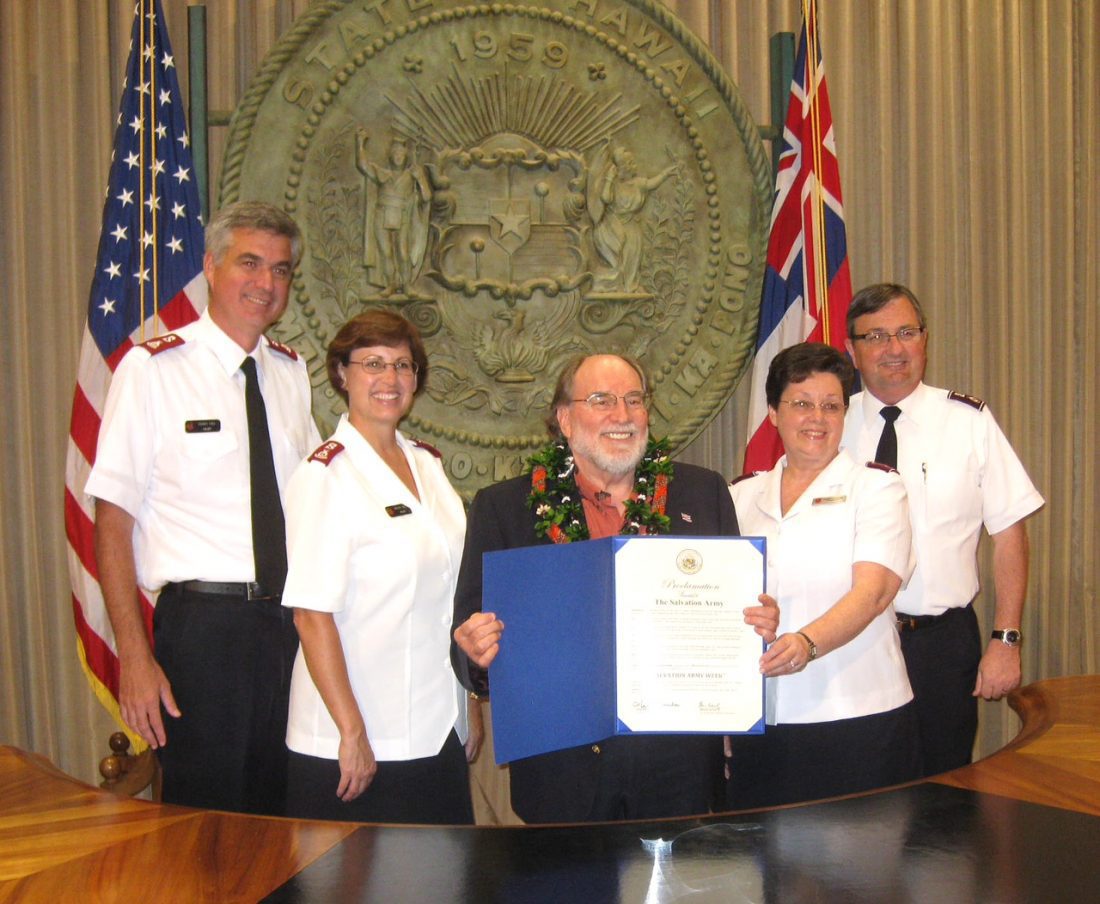 'Here ye, here ye'
Proclaiming Salvation Army Week in Hawaii
Hawaii Governor Neil Abercrombie declared May 9-15 as Salvation Army Week in Hawaii and handed a proclamation to Western Territorial Commander Commissioner James Knaggs at a May 10 meeting at the State Capitol.
Hawaiian and Pacific Islands Divisional Leaders Majors Edward and Shelley Hill were also at the meeting.
Abercrombie re-affirmed his strong commitment to support the good work of The Salvation Army, which he says touches the lives of many people in Hawaii.