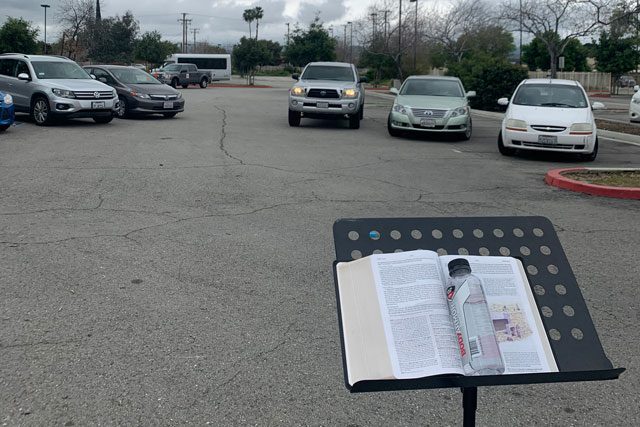 Hemet Corps holds unexpected drive-in Easter service
A month ago, an employee of the Hemet Corps said the corps' AM/FM transmitter was broken. Corps Officer Lt. James Fleming said to go ahead and order a new one. When Riverside County lifted mandates that allowed The Salvation Army Hemet Corps to hold a drive-in church for Easter Sunday, Fleming called on Saturday to ask if the transmitter had arrived—and it had the day before. 
After a quick change of plans and texts to those in the corps, on Easter Sunday, over 20 cars full of families parked in the corps parking lot, listening to the radio for the sermon and music. Following health guidelines, attendees waved to each other, not leaving the cars, and even honked car horns for "amens."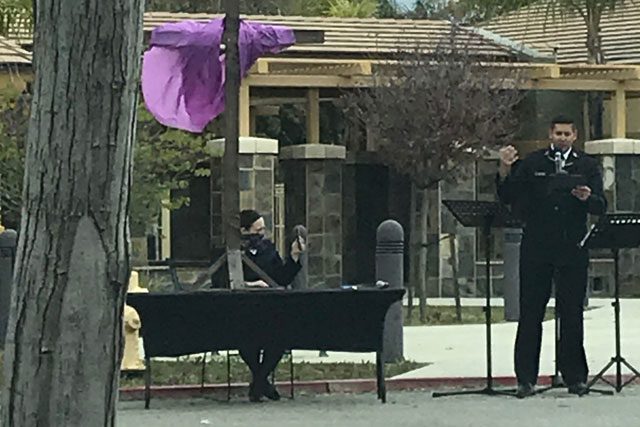 "God opened these doors," Fleming said. "Everyone's just at home and they're just so stir crazy. They just want to see each other. They just want to see each other from the car."
The service was streamed online, where new followers of the corps Facebook page—from a Good Friday Easter basket giveaway and a Saturday night feature on a local radio station—tuned in. 
"People were seeing it who normally wouldn't," Fleming said. "It was a really cool God moment for all of this to happen so quickly."