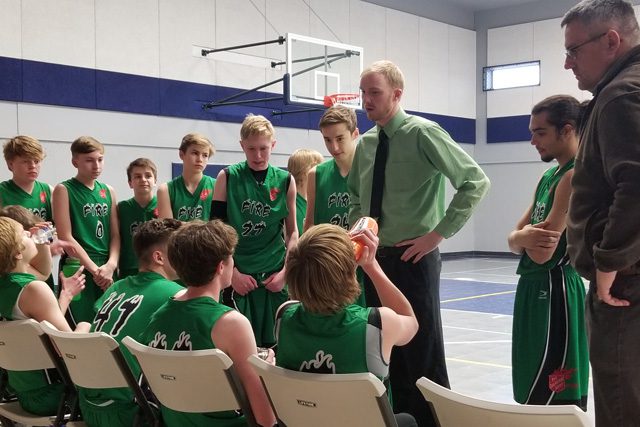 Helena's Fire keeps kids on the court
The Salvation Army fills a need for youth sports in this Montana community.
By Eric Dietrich –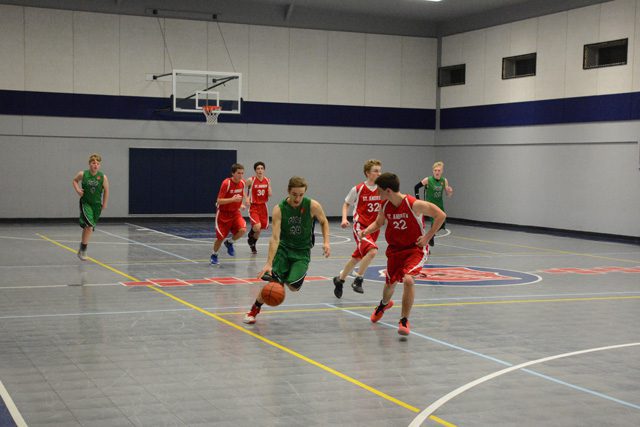 High school sports are a big deal in the 31,000-person town of Helena, Montana. For many area teens, the practice schedules, competition and overnight tournament trips across the state are a full-fledged rite of passage.
But not everyone gets a chance to take part.
Many kids, according to Helena Corps Officer Captain Rob Lawler, are either cut from the town's two high school teams or can't afford participation costs such as the off-season training camps.  
"I saw a need in the community to start a high school sports program," he said. And so he did.
Two years ago, Lawler hired a volleyball coach to assemble a girls' high school fall volleyball team—The Salvation Army Fire—using gym space on the corps' Helena property for practice. It was such a hit they re-upped the team for a second season this last fall and added a winter sport, boys' basketball.
"It was just an absolute blast," said 16-year-old Belle Cordell, who's played on the volleyball team for two years.
Now a junior, Cordell played volleyball her freshman year at Helena High, but then was cut from the high school team as a sophomore. "I'm a little short," she said. But she found her way to the Fire instead.
"You don't really have the pressure of the high school," she said. "It's just kind of laid back and fun."
"We're competitive," Lawler said. "But we're not so competitive that kids sit on the bench."
He said the Fire teams aren't part of an official league but match up with teams at private Christian schools and small class C public high schools across the state. They've done a number of road trips, including an overnight stint for the second-year volleyball team.
Wyatt West, a 15-year-old sophomore who's been playing basketball since first grade, also joined the Fire program after he didn't make the Helena High team.
He loves basketball, the teamwork aspect of it especially, West said—and the sensation when the players on the court click together so well that moving the ball around feels effortless.
"You still get the chance to play and get better," he said. "If there wasn't anything like this, you'd just stay at home and watch TV or something."
Roughly 15–20 kids participate a year, Lawler said, and, while scholarships are available, the Army asks everyone to pay something toward participation costs, even working with parents to provide things like snacks for away game road trips. One player, Lawler said, paid for his season by working at a local fast food restaurant.
"It's the parents and The Salvation Army coming together to make a great team for the kids," he said.
The hope is that a positive sports experience can help the players develop as citizens and athletes. The team prays before games and players are asked to sign a code of conduct.
Lawler aims to grow the program, perhaps adding a girls' basketball team or offering volleyball or basketball to junior high-level athletes, he said. The Helena Corps gym building is also under renovation, adding changing rooms and bathrooms.
"It's definitely a great opportunity," Cordell said. "I'm already ready for the season to start again."