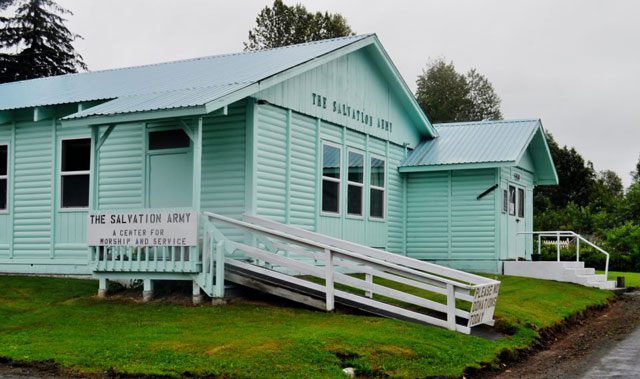 Community members help fill Haines Corps' food shelves
The food shelves at The Salvation Army's Haines, Alaska, corps are fuller now after a donation from community member Randa Szymanski.
"She and her daughter…took it upon themselves to help out the community by ensuring The Salvation Army is able to continue helping those in need," said Lt. Dave Kyle, corps officer. "We were pleased to receive a $350 donation and about 150 pounds of food."
Szymanski and her daughter held a yard sale, where they accepted either food or cash donations for the Army's food bank as payment.
With a population of approximately 2,500, Haines is located in the northern part of the Alaska Panhandle, near Glacier Bay National Park and Preserve.
The Haines Salvation Army service area encompasses Haines, Klukwan, Mosquito Lake, Porcupine and up to the Canadian border. The Army has served here since 1924.