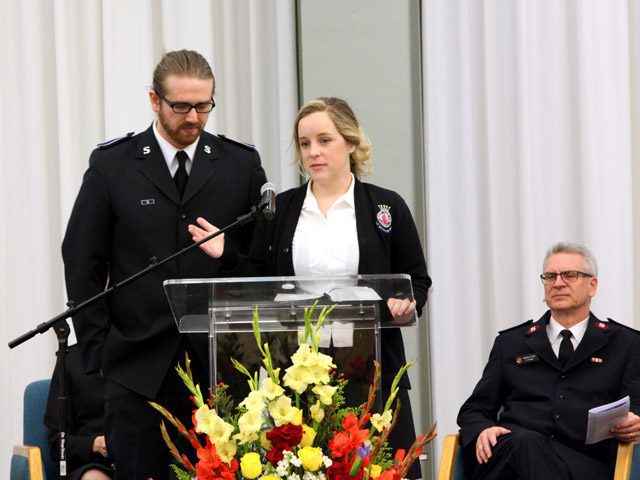 Future Officers Fellowship 2016
[gss ids="17210,17211,17209,17208,17207,17206,17205,17204,17203,17202,17201,17199″]
Soldiers explore the call to serve God in The Salvation Army.
By Michael O'Brien, Captain – 
 In early February, 182 Salvation Army soldiers from throughout the Western Territory gathered at the College for Officer Training at Crestmont for the 2016 Future Officers Fellowship (FOF) retreat.
"As Christians, we have all been called," said Territorial Chief Secretary Colonel Doug Riley. "We just need to be prepared to listen and move forward in obedience."
Delegates increased their knowledge at workshops on Salvation Army doctrine, Bible study, and stewardship. They also posed questions to a panel of officers and cadets on what life at training school is like.
In an evening session, delegates shared Scripture, gave testimonies and offered creative worship expressions, including dance. In her message, Lt. Colonel Lisa Smith, Southern California divisional director of women's ministries, reminded everyone to seek out God—to be intentional about spending time with him.
In the final meeting, Lt. Colonel Stephen Smith, territorial secretary for personnel, encouraged the delegates.
"If you are being called to officership, you are being called to love," Smith said. "If you are being called to officership, you are being called to step out in God's strength."
Attendee Samantha Hascall said she responded to his words.
"What I took away from [the weekend], other than a stronger conviction of my calling, was a renewed and powerful understanding of the redemptive force of God's love for us through Jesus Christ," Hascall said.
Five attendees are accepted for training and roughly 44 have submitted applications.