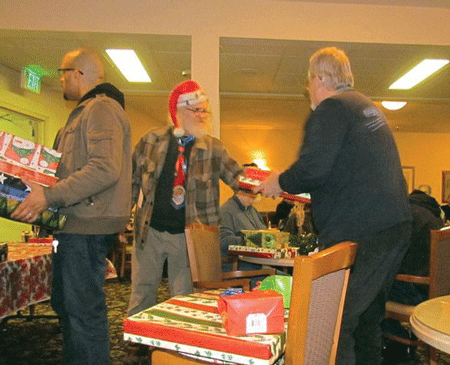 Flannel shirts and robes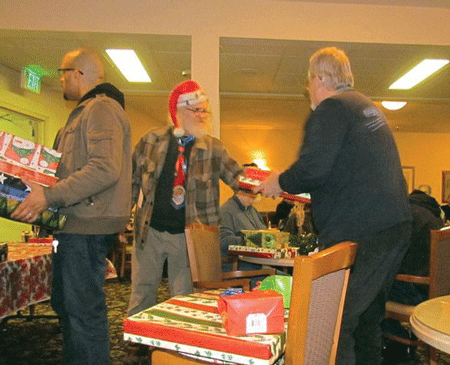 One family turns tragedy into joy
The family of a deceased male client at The Salvation Army Veterans and Family Center in Beaverton, Ore., chose to turn their grief into a positive force to reach out to others.
When their loved one died, his mother donated some of his clothes to the veterans currently in the program along with a generous cash donation.
The man's sister had a tradition of bringing her brother a flannel shirt every Christmas and this year the family decided to buy flannel shirts for every man in the program and robes for the women. They visited the center with over 50 shirts and seven robes wrapped in brightly colored Christmas paper.
When the gifts were passed out at the Christmas party, a letter from the sister was shared. In part, it read:
"…These gifts are from a family who had a loved one in the program last year. My beloved brother had many demons. In the end, his demons were just too much for him to recover from. H's gone but we will never forget or stop loving him. It is our prayer that all of you continue on your journey to heal and happiness. All of you deserve a good and happy life. Keep fighting for that good and happy live. Merry Christmas and God bless us all."
The family's decision to turn their grief into an expression of their faith to reach out to others deeply moved the veterans and staff.
Submitted by Rick Stoller