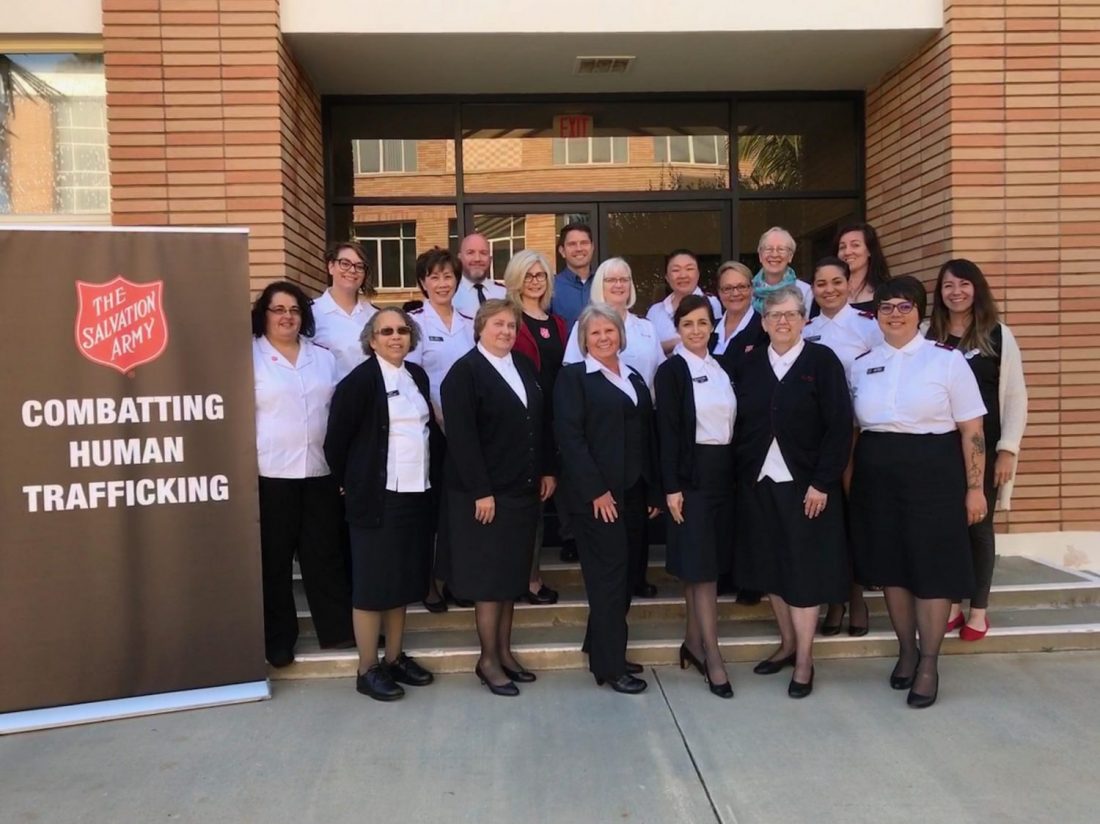 First Social Justice Conference meets in West  
Event guided attendees in crafting strategic proposals for their division or command
By Priscilla Santos –
The Western Territory Social Justice Department hosted its first Social Justice Conference at the College for Officer Training at Crestmont in Rancho Palos Verdes, California, April 3–4.
Organizers invited the territory's Social Justice and Anti-Trafficking Council and representatives of SA Justice—those part of a strategic plan to implement social justice in the West—to two days focused on imagining a world "on earth, as it is in heaven."
"Meeting together with our territorial representatives enables us to remember our Army's roots in taking the lead in the fight against social injustices," said Major Keilah Toy, Territorial Social Justice Secretary. "Human trafficking, this fastest-growing crime in our backyards, requires our priority and effort in its prevention and ministry to survivors. We are called to never walk away from someone who deserves help; (our hands) are God's hand for that person (Pr. 3:27 MSG)."
In 2017, the Western Territory served 205 human trafficking survivors, and held 38 community awareness events and 69 prevention and outreach events.
Conference attendees focused on further tackling human trafficking and addressing specific goals in the territory's 10-year "Fight for Freedom" action plan.
Sessions featured an introduction to "Jesus and Justice," a resource of the International Social Justice Commission; BRAVE Global, a catalytic event for vulnerable girls; SA Support Team, a "sweet" outreach movement to women in the sex industry; and the importance of collaboration and partnerships through local task forces.
An evening meeting featured worship led by Lt. Erin Wikle, prayers for social justice topics, and a short-film titled, "The Return," based on a survivor of domestic servitude who found refuge in The Salvation Army's Anti-Trafficking Services Program in Orange County.
"It was refreshing to be in the same room with like-minded, passionate individuals, sharing ideas and brainstorming new ways to serve those affected by trauma, fear and oppression," said Major Lawry Smith, Director of Seattle Social Services. "The biggest take away for me is that everyone can get involved, in one way or another, and it is our job to inspire officers, corps members and volunteers to join the fight."
Participants crafted a three-year social justice strategic proposal for their division or command with the goal of ensuring sustainable justice throughout the Western Territory.
Major Jessyca Carr, San Diego County Social Services Director, said the conference came at a good time as she explores needs for the planned 32-unit Rady Residence at The Door of Hope. The new residence will enable The Salvation Army to shelter and help two-parent families in addition to single parents.
"As we begin to gear up for expanded or new programs, human trafficking survivors are a population being considered," she said. "The strategic planning portion of the conference allowed us some guided and focused time to work on our proposal for San Diego County."
Yet Carr acknowledged that human trafficking is more than a "big city problem."
"Two days after the conference I was able to process with a corps officer about how their small corps might get involved to combat trafficking in their small community," she said. "We talked about outreach strategies such as Sweet Prayers and Brave. We talked about the hotline number and possible involvement in the county coalition."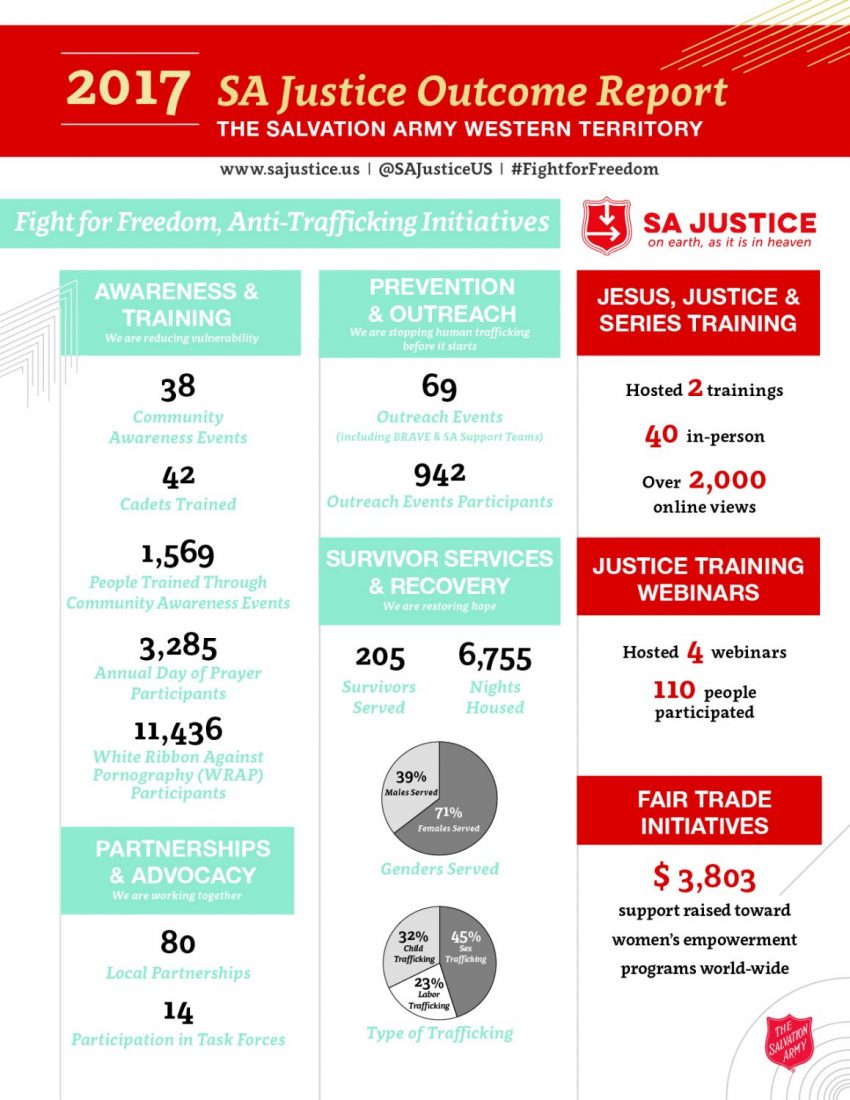 See more at sajustice.us.