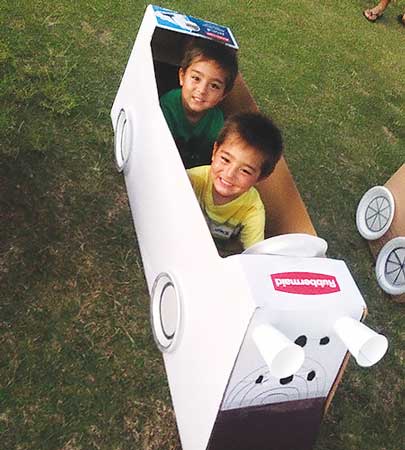 Family Camp reunites Hawaiians
Weekend event attracts 350 people.
Nearly 350 people gathered at The Salvation Army's Camp Homelani on Oahu's North Shore for the Hawaiian and Pacific Islands Division Family Camp, themed "Jesus at the Center." Commissioners Paul and Carol Seiler, Western Territory officers currently serving as Central Territory leaders, were special guests for the weekend event, along with author and speaker Jim Burns. All the Hawaiian Island corps participated.
"It was wonderful having officers who were stationed in Hawaii over 30 years ago return as commissioners, and renew old friendships," said one attendee.
Another delegate said, "Jim Burns was able to talk about very difficult subjects in a simple, straightforward way. He was a great inspiration and blessing."
On Saturday night the children experienced an old-fashioned drive-in movie, complete with all 75 of them in their very own cardboard cars.
On Sunday morning, Camp Homelani's "Orion Field" was dedicated to honor Major Clarence Orion, a lifelong Salvationist, for his many years of inspiration, dedication and service. Orion was promoted to Glory in 2012.
Another delegate said, "I loved walking in for every service and seeing the name 'Jesus' surrounded by prayer requests right at the center of the back wall of the stage."